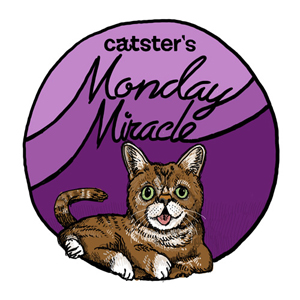 Pancake is a teensy two-legged kitten who harbors a secret dream: When she grows up, she wants to become a three-legged cat. Confused? Wondering where this extra bonus limb might possibly be sourced from? Read on and all will be revealed. But first, look at the picture of Pancake below that you should consider swooning over.
Finished swooning? Okay, here goes. When she was adopted back in September of last year, Pancake was certified as a two-legged kitten. Taken to her new home aged eight weeks old, her owner says that she "wasn't very active" and "spent most of her first week on her back, looking up at us." She was also fed via the wonders of a spoon, because she wasn't yet able to roll over onto her tummy.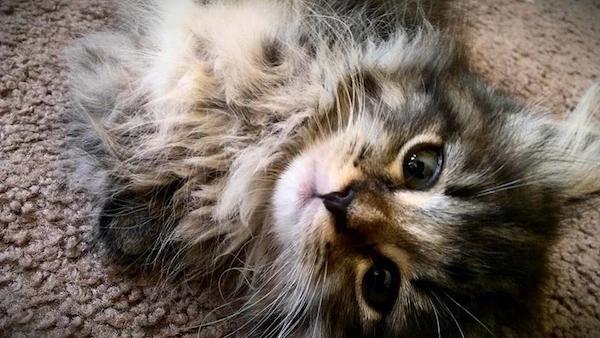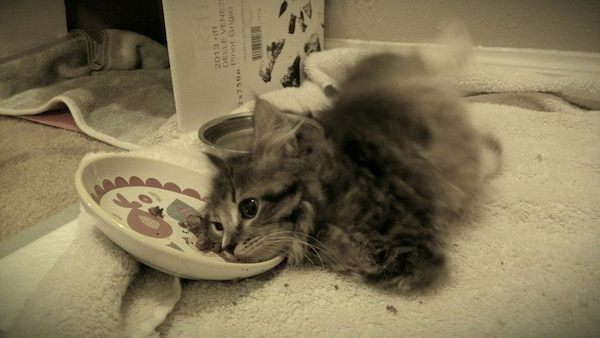 As she was settling into her fresh forever home, Pancake's owner's sister noticed that she actually had what appeared the be the nub-like makings of a third leg in the front left limb slot. A quick visit to the vet later and it was confirmed that by correcting a skin restriction over the elusive third leg, Pancake should be able to benefit from an extra appendage — and if not a full-on leg, the extra protrusion should at least help her mobility and balance during gleeful play sessions.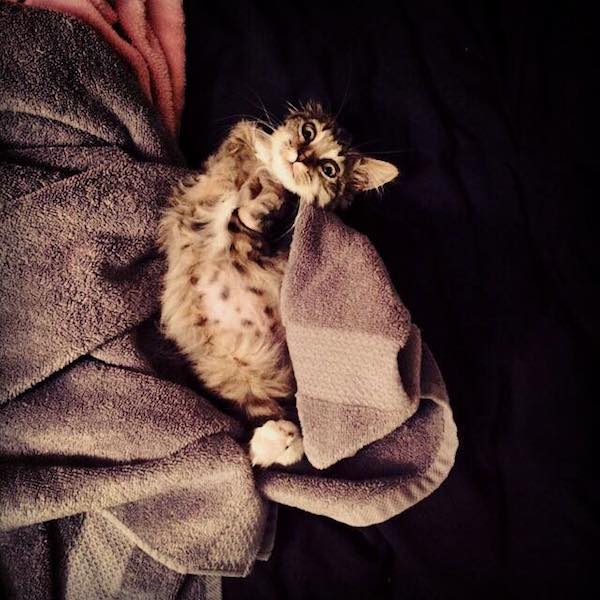 Zip forward to the end of October of last year and Pancake's surgery was a success. After her recovery period, a Facebook update explained how "just this morning she started trying to use her third paw during some play!" Even better, about a week later it was reported that Pancake had started to use her bonus leg to walk in something more akin to an upright fashion.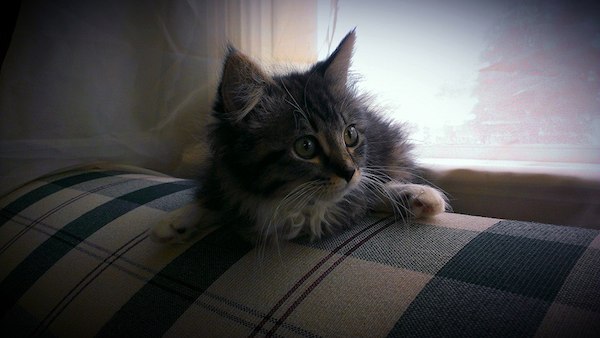 These days it seems that Pancake is filling out just nicely while retaining her kittenish playful streak. She's said to enjoy kitty gaming sessions to a soundtrack of Burt Bacharach and is getting closer to mastering her strut on wooden floors. She's also been preparing for the possible next step in her development by wearing a selection of knitted sweaters. Why? In case she decides to sport a harness to help her scoot around!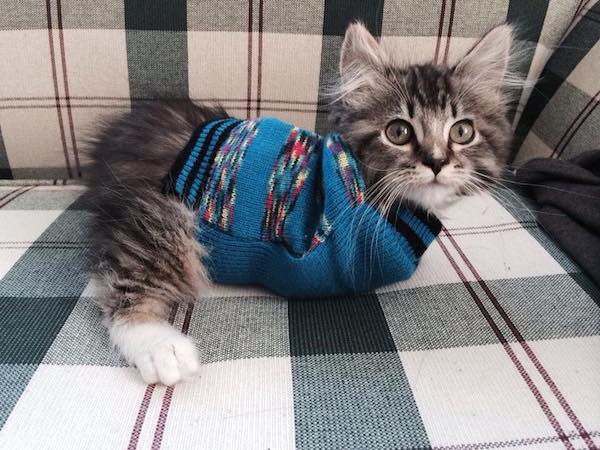 Strut on over to Pancake's Facebook page to keep up to date with her latest japes and adventures — and tell her Catster sent you!
Read more Monday Miracles on Catster:
About Phillip Mlynar: The self-appointed world's foremost expert on rappers' cats. When not penning posts on rap music, he can be found building DIY cat towers for his adopted domestic shorthair, Mimosa, and collecting Le Creuset cookware (in red). He has also invented cat sushi, but it's not quite what you think it is.