In October, I realized my cats had fleas. This was a shocking development — Bubba Lee Kinsey and Phoenix live indoors, and in 13 years, they've never had fleas before. I started to worry when I noticed them scratching and grooming themselves more than usual. My suspicion was confirmed when an examination of Phoenix's pure white belly floof uncovered not one, but two fleas. They were shiny, black, and smaller than watermelon seeds — and they were gone as soon as I spotted them, burrowing deeper into the luxurious forest of Phoenix's thick winter coat.
Some horrifying stats about fleas: One flea can bite a cat more than 400 times in a single day, sucking up to 15 times its body weight in blood. A female flea starts laying eggs approximately 24 hours after her first blood meal — yes, that's right, I said blood meal — and she'll lay as many as 50 eggs in a single day. Also, indoor cats are in no way immune; fleas thrive in warm, humid environments.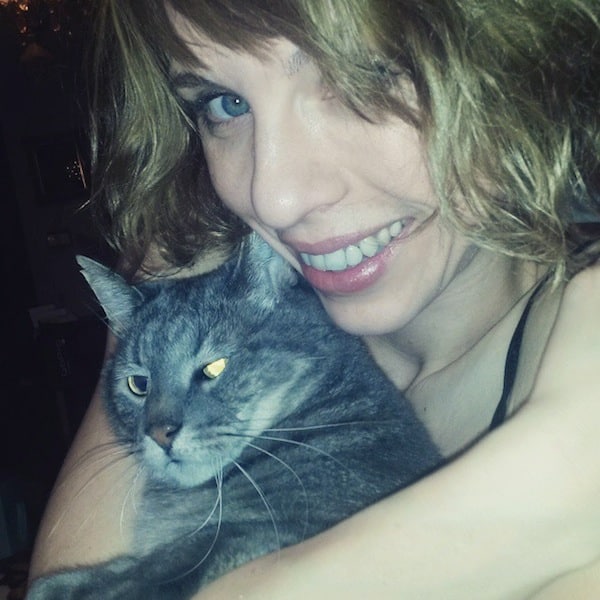 In a panic, I went to PetSmart the next day and asked an employee what to do. She directed me to what I've come to know as "the flea aisle," a dizzying array of powders, shampoos, drops, and sprays, both chemical and organic, ranging in price from $15 to nearly $80. Here's what I learned in my two-month journey to eradicate fleas from my cats and my home.
This topical treatment from Cat MD was the first thing we tried. I purchased this brand because it was significantly cheaper than Advantage, which is the only flea treatment I'd heard of (like I said, I'm new to the parasite prevention business). When I got home, my boyfriend held the cats while I parted their fur and applied the treatment directly to the skin between their shoulder blades. I also vacuumed the entire house, including under the couch and rugs.
For a couple of weeks, the cats seemed to be flea free — but one day Bubba Lee Kinsey was lounging on my lap, and I spotted one of the little jerks frolicking on his chin. The fleas won this round.
I really, really did not want to go this route, but shampoo seemed like the most direct way to attack the problem that would yield the most immediate results. My boyfriend said he'd successfully used shampoo to kill fleas on a dog once, so that was encouraging.
I purchased Bayer Defense Care Flea & Tick Cat Shampoo and a pair of dishwashing gloves, since apparently the stuff is toxic to humans. Then we bathed the cats. It was horrible. My boyfriend held them down while I worked the shampoo into a lather and rubbed it all over their sad, wet bodies. The whole time, they howled like they were being murdered. The worst part: The stuff didn't work. I spotted a flea on Phoenix the next day.
At the same time I bought the shampoo, I stopped by another pet store and grabbed a container of Zodiac Flea & Tick Powder as a backup plan. When the shampoo failed, I put on my trusty dishwashing gloves and dusted each cat liberally, massaging the powder into their fur. I also dusted the cats' bedding, scratching posts, and all of the rugs in the house.
4. Cleaning all of the things
After dusting the cats and the house with flea powder, I went on a mad cleaning spree. I threw away all of the cats' old toys and all of the pillows on the couch. I vacuumed under the couch cushions, behind the dresser, and along the baseboards. I hauled all of the blankets on the couch and in the closet to the laundromat and did six loads of laundry. By the time I finished, I was sweaty and exhausted — but I was certain I had this flea problem licked.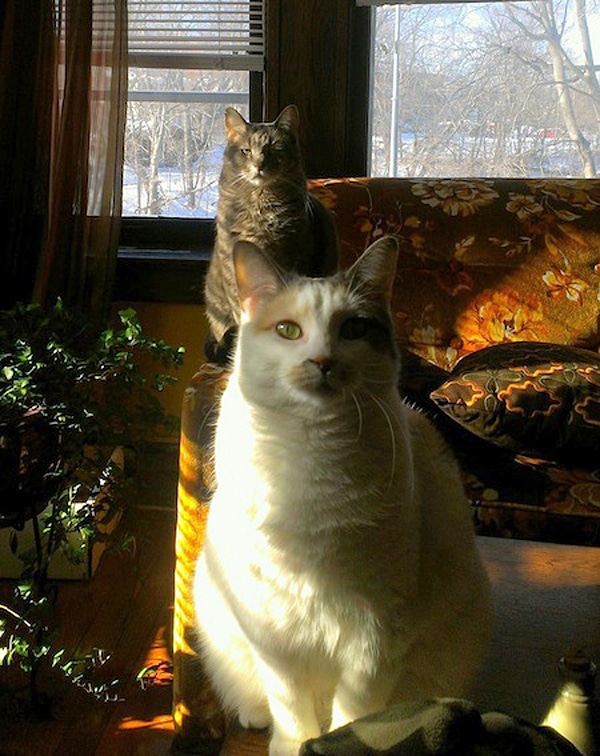 I was wrong. A few days later, the cats were still itching and grooming in the spastic, almost maniacal way I scrub dirty dishes when I'm stressed out and have had too much coffee. Because you have to wait at least a couple of weeks between flea treatments, my boyfriend and I — and our poor cats — had been dealing with fleas for almost two months at this point. I was so overwhelmed that I wanted to cry. I can only imagine how Bubba and Phoenix felt.
On my final visit to PetSmart, I approached an employee nearly in tears and practically begged him to tell me what to do. "I've tried everything," I insisted. "Literally nothing has worked." That's when he revealed the secret to killing fleas that no one else had told me. Apparently I needed to purchase Advantage (or something similar) because it kills fleas in all stages of life. The reason the other stuff hadn't worked is because it only killed the adult fleas, leaving eggs, larvae, and pupae all over my cats, waiting to hatch and attack.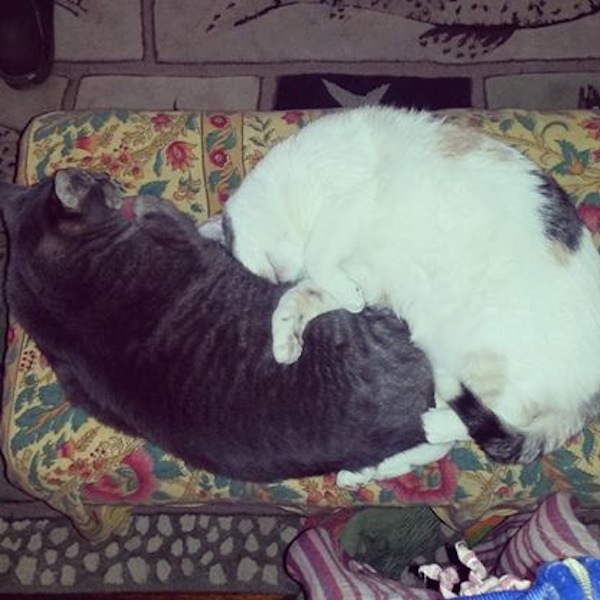 So I sucked it up and spent the $80 on the topical treatment, rushing home to apply it to the cats' skin between their shoulder blades. The great thing about topical treatments: The medicine enters the cat's bloodstream, essentially transforming her into a weapon that kills fleas the moment they bite her. Within 12 hours, the cats had stopped their itching and frantic grooming — and more than two weeks later, it appears the fleas are gone for good.
So in short, if you're dealing with fleas, my advice is this: Go straight for the expensive stuff. Fleas are a formidable foe, and unless you bring the big guns, they'll find a way to survive. Also, after you've treated the cats, clean everything. I know cleaning sucks, but trust me on this. You'll thank me later.
More by Angela Lutz:
Learn more about your cat with Catster:
About Angela: This not-crazy-at-all cat lady loves to lint-roll her favorite dress and go out dancing. She also frequents the gym, the vegan coffee joint, and the warm patch of sunlight on the living room floor. She enjoys a good cat rescue story about kindness and decency overcoming the odds, and she's an enthusiastic recipient of headbutts and purrs from her two cats, Bubba Lee Kinsey and Phoenix.