When I say "gone" I don't mean gone, as in going on a trip out of town. I mean gone, as in passing away. The care of my cats, if I'm "gone for good," makes me uneasy enough to do something about it (and get beyond my natural denial of my mortality).
I don't plan to pass on soon, but things can happen, no matter our age. Life is a gift and it is relatively short in the big scheme of things. I know I need to have this aspect of my life better nailed down. We do not have children, or extended family nearby, so in my case, this is not something that family will automatically step in and take care of. I want to make sure my cats are well taken care of if I pass on before they do. So here are some things to think about along these lines.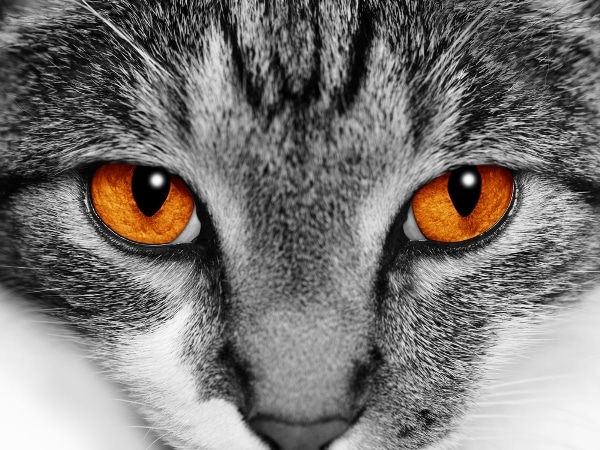 An extensive Catster article outlines some of the basic possibilities and options, including setting up pet insurance, setting up a pet trust, making a provision in your will, making a pet protection agreement, or creating an informal agreement with relative or friend.
Personally, I have created an informal agreement with trusted friends, though I know now that this is not an optimal solution. I would like to modify our will to include a pet trust.
However, I can share with you what to consider if you're starting out with an informal arrangement, based on my experience. Remember that such an informal arrangement may not be ideal. The Catster article correctly points out that the person whom responsibility falls to could potentially die before you, or could change their minds about helping with your pets after you've passed on. With those caveats in mind, here are some things I've considered in my own informal arrangements.
1. Pick people you can trust
In my case, two trusted friends have agreed to help find homes (or take) my cats, should I pass on. These people care for their animals well and demonstrate compassion. I know we are on the same page regarding what we'd do for each others' cats. One friend watches my cats regularly and knows their personalities, interactions, and needs well. Both understand cats well. I also have a distant relative who has offered to help (and is a terrific cat guardian) should the need arise.
2. Keep details up to date
This is like a really super list that you'd leave for your cat sitter. The person who is going to be responsible for your cats if you pass on should have extensive detail on everything you can think of. Personality quirks, medications required, veterinary contact information — everything you can think of. Also, make sure that your people have current copies of this information, or know where to get it.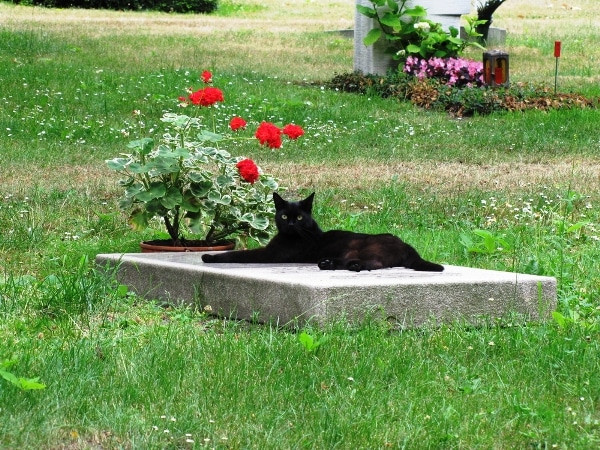 3. Prioritize
What I mean by this is that I do a lot of extra for my cats in some cases. You will have to assess whether you want to insist that these extras be continued, should you pass on. For example, I spend money for anti-cancer holistic supplements for my black cat Rama, who once had a sarcoma show up twice in the same place. It was removed twice and has not come back in several years — a good thing. I'm willing to do a lot. But if I pass on, and the extra effort makes someone hesitate to give Rama a good home … well, I'd rather he gets a good home and do the best he can. A new caregiver may not have the resources to continue these supplements, but they may have the love for Rama. You will have to decide, of all the medical or holistic things you do for your cat, what's imperative and what's optional. Make that clear in your details to your point people.
4. Regularly reassess who you've chosen
People can change their minds. Make sure that your people are still willing to carry out the responsibility. Offer it in return, if they have animals — you can be their point person, should they pass on before you and before their animals. Give that person a key to your house, or a current way to access entrance to your house. Include information in your wallet about who should be contacted to set your pet care-scenario in motion, should you pass on (or be hospitalized for a long time, for example).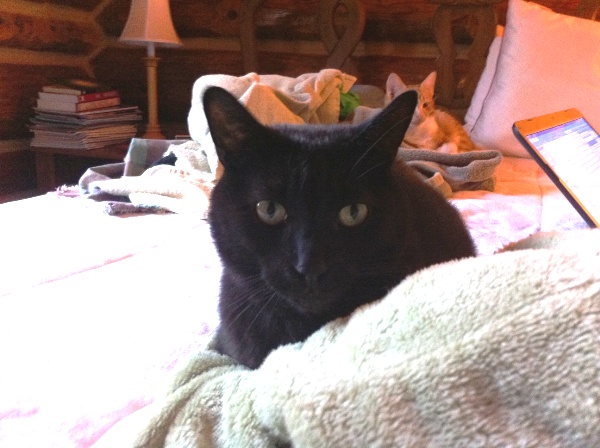 5. For multiple cats or pets, suggest who should to be adopted together or alone
Outline as clearly as possibly your pets' personalities, to better the chance that they end up in a good home. If you have multiple cats, which cats can't bear to be apart? Which cat is more aloof and independent? Do your cats do well around small children or dogs? Do your cats have any weird and unpredictable quirks? Do they hate their tail touched? Do they try to eat fuzz off the rug?
All these things may sound little, but they'll really help your person truly know your cat. You have the best picture of your cat's personality, and you have all the information about their care, so detail everything in an understandable way. This is something we hate to think about (passing on before our cats) but it's something that we can make as smooth as possible, with a little pre-planning.
What have you done to prepare for this possibility? Share your tips and thoughts in the comments.
Read more about planning for your cat's care:
About Catherine Holm: Told that she is funny but doesn't know it, accused of being an unintentional con artist by her husband, quiet, with frequent unannounced bursts into dancing liveliness, Cat Holm loves writing about, working for, and living with cats. She is the author of the cat-themed memoir Driving with Cats: Ours for a Short Time, the creator of Ann Catanzaro cat fantasy story gift books, and the author of a short story collection about people and place. She loves to dance, be outside whenever possible, read, play with cats, make music, do and teach yoga, and write. Cat lives in the woods, which she loves as much as really dark chocolate, and gets regular inspiration shots along with her double espresso shots from the city.