It's 5 a.m. when the meowing starts. The sun hasn't even risen yet, and the bedroom is still pitch black. My alarm won't go off for another hour ÔÇô- and if we're being real here, I will hit snooze for another hour after that. At least I would if it weren't for the chubby calico beast howling right outside the door, her gravelly, dissatisfied voice bouncing off the walls and wood floors, hitting my ears in full surround sound.
I used to think I wanted a talkative cat. An old friend of mine had an extremely vocal Siamese, and I remember being jealous. "It's like she's having a little conversation with you," I said, as the gorgeous, blue-eyed cat perched on the arm of the sofa and hollered for attention. I'm pretty sure my friend rolled her eyes.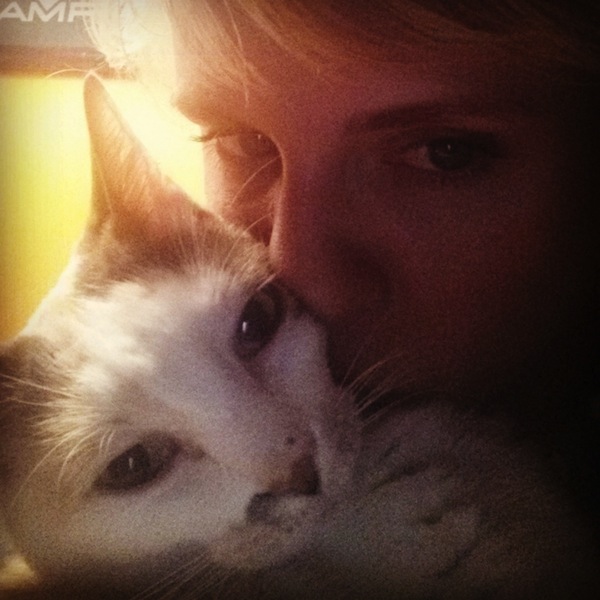 Cat vocalizations were still a novelty to me, as my own kitty, Bubba Lee Kinsey, had meowed maybe twice in his life, once when I accidentally stepped on his tail. When he silently stared at me with his big yellow eyes, obviously trying to tell me something, I was worried he didn't know how to talk.
He sure knew how to bite, though. In a sad moment of extreme youthful ignorance, I had Bubba declawed. As a result, he developed behavioral problems, often randomly attacking my legs not to play, but to kill. I spent most of my early 20s walking around with bruises and puncture wounds on my calves. No one believed me when I said my cat was the culprit; one guy asked if I was sure I didn't actually have a pet snake or some kind of vampire fetish.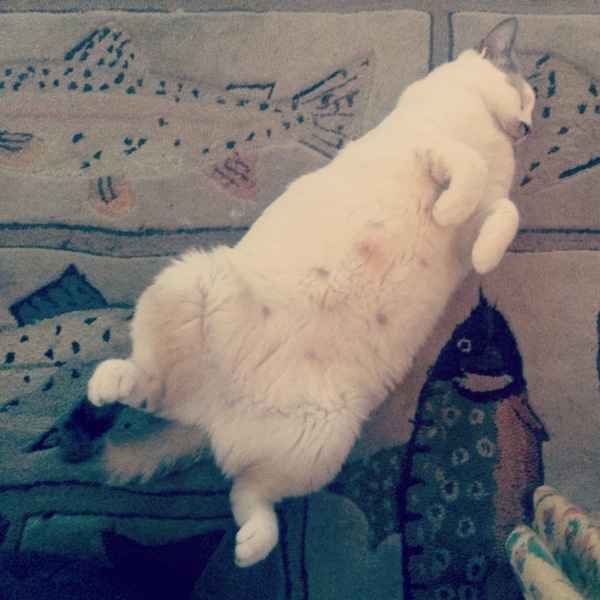 I'm not proud to admit it, but after Bubba bit me so hard that I required antibiotics, I considered getting rid of him. I cried to the vet at Bubba's annual appointment, saying I didn't know how to handle him and that he might be better off in another home. Instead of playing into my fears, the vet offered a simple solution: "Why don't you learn how to read him?" she said. With the vet's suggestions, I agreed to give it a try.
I started paying attention to the physical cues that preceded an attack, and I got so slick that I could pull my leg out of Bubba's reach seconds before fang pierced flesh. After being thwarted time and again, Bubba hilariously sighed in frustration like an angry little man who'd just been cut off in traffic. But the tide had turned. With a dwindling success rate, Bubba's attacks grew less frequent.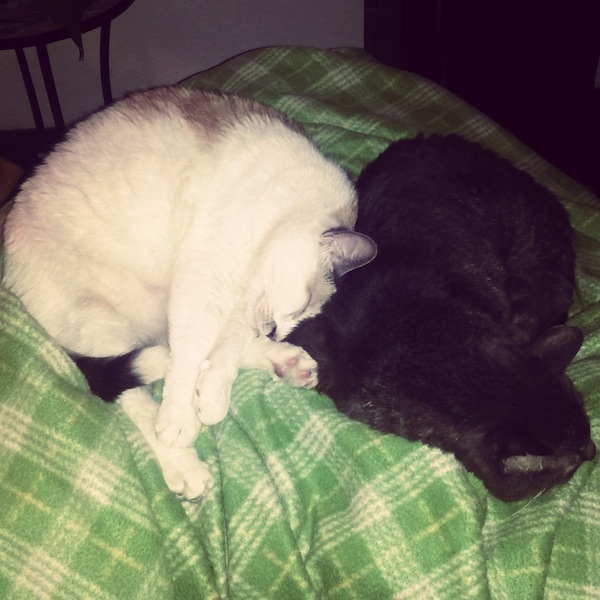 And slowly, Bubba and I learned to live peacefully together. He became my best friend, the one living creature I trusted more than all others. He has seen me through my highest highs and lowest lows, offering nothing but unconditional love, purrs, and headbutts. Deciding to stick with Bubba and work through his issues was one of the most rewarding decisions I've ever made.
Five years ago, just when Bubba and I had finally hit our stride, I adopted Phoenix. Her approach to communication was completely different than Bubba's. Where Bubba would sit quietly at my feet and stare at me until I noticed him, Phoenix would stalk around my apartment, meowing at the walls until I fed her or gave her a lap to sit in. She purred enthusiastically every time I touched her. Here was a creature who was completely comfortable with her feelings and not afraid to tell me about it. I was amazed.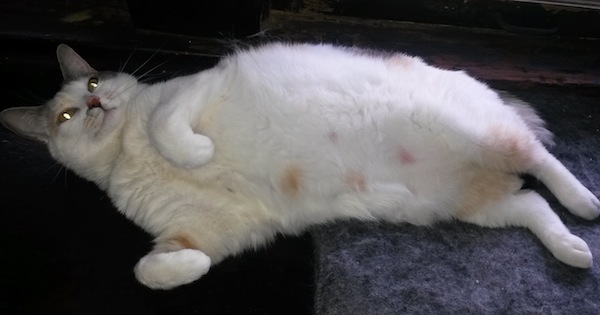 But my amazement quickly turned to annoyance. Take, for instance, the time Phoenix meowed at nothing all night every night for a week. I'd get up to check on her, and she'd rub against my legs like everything was normal. Then the minute I got back in bed, she'd start talking to ghosts again.
As she adjusted to her new home and became best friends with Bubba, her midnight caterwauling grew less frequent. But she's recently had a relapse of sorts, and her morning call times have been getting earlier and more desperate. It could be that she's having trouble adjusting to no longer sleeping in the bedroom (when my boyfriend and I moved in together, we decided to make our room a cat-free zone), or it could be residual anxiety from Fourth of July festivities.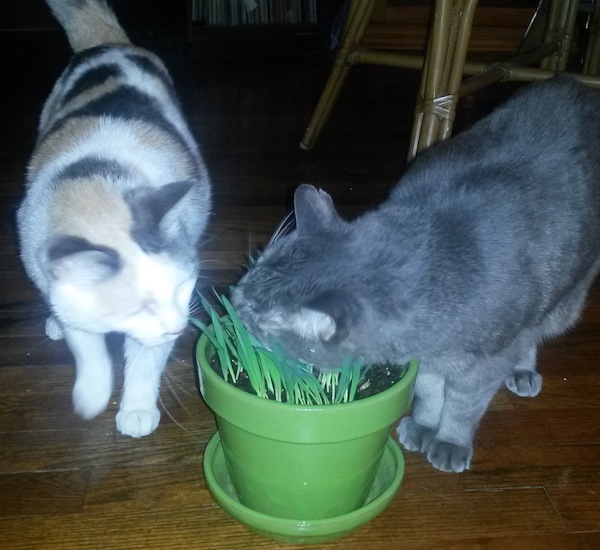 In any case, I've found myself waking up angry with her, bleary-eyed and foggy-headed as I plop wet food into her bowl and scoop her litter box when every fiber of my being is begging for more sleep. Funny thing about waking up angry: It kind of colors your whole day. That clich├® about getting up on the wrong side of the bed holds a lot of truth.
But even if Phoenix never calms back down and starting the day 5 a.m. becomes my new norm, I learned my lesson with Bubba. There is great value in dedicating yourself to a cat, even when the experience isn't all wide-eyed cuddles and purrs. Cats are not merely enhancements to our lives, though that is certainly part of their charm. They're also complex, emotional creatures with their own needs and autonomy, which ought to be respected.
So no matter what happens, Phoenix is always going to be my little girl ÔÇô- and a pretty decent alarm clock, too.
More by Angela Lutz:
Learn more about your cat with Catster:
About Angela: This not-crazy-at-all cat lady loves to lint-roll her favorite dress and go out dancing. She also frequents the gym, the vegan coffee joint, and the warm patch of sunlight on the living room floor. She enjoys a good cat rescue story about kindness and decency overcoming the odds, and she's an enthusiastic recipient of headbutts and purrs from her two cats, Bubba Lee Kinsey and Phoenix.