Let's face it: Our cats are demanding creatures who want our undivided attention, usually at the most inopportune times. My cat has decided that it is necessary to save his humans' lives by keeping them awake at night. Clearly, we need to stay up and hunt the squeaky bird with him, prowl the house for intruders, and pounce on unsuspecting lumps under the cover.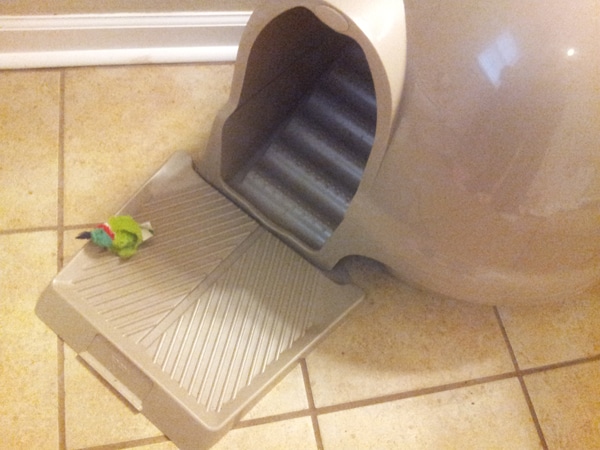 1. The squeaky bird
Toby loves playing with the pretty little hummingbird that makes a squeaky noise every time he touches it. He bounces it around, pounces on it, and carries it around like it's his prize kill. Unfortunately, he also uses it to try to get our attention at night. He'll snatch it up from whatever end of the house he left it, gallop at full speed, launch himself onto the bed, and shake the hummingbird in my husband's face, then mine, until one of us gets the bird away from him and hides it.
2. The rattling door
There's no locking Toby out of the room at night. He likes to be with us, and there's no chance he'll let you rest in peace if you shut the door in his face. He will grab the door with his paws and rattle the door all night, while mewing pitifully as loud as he can. You'd be amazed at how long a cat can rattle a door. (Hint: All night long.)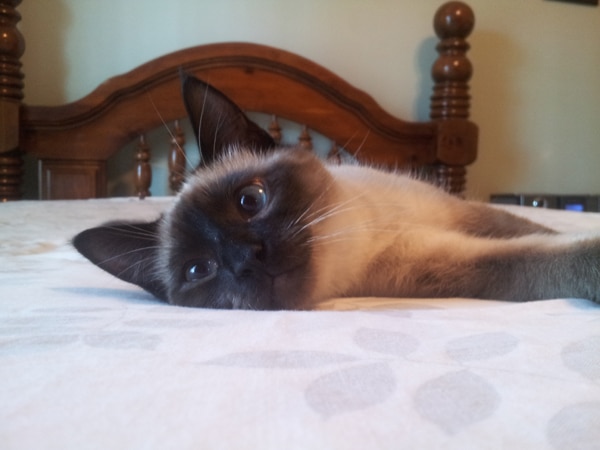 3. The attacking ninja
Lumps and bumps under the cover are the enemy. The goal? Eliminate them in as few strokes as possible. The strategy? Get a running start and bounce off each lump with claws out and in full action. The bumps shift rather than disappear, of course, because those bumps are my feet and my husband's feet.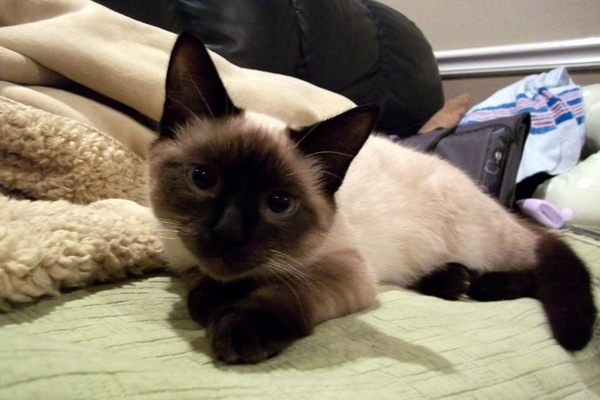 4. The whisker whisper
If you remembered to leave the door open, hide the squeaky bird and tuck your feet under the body pillow I've wedged at the bottom of the bed, Toby is likely to resort to what I refer to as "whisker whispering" to awaken you. You must be awakened because you MUST pay him attention. He will get right in your face, tickling you with his whiskers, and mew so quietly it's hardly a sound at all, but it's juuust enough to bring your out of your dreams of sandy beaches or whatever your peaceful place is.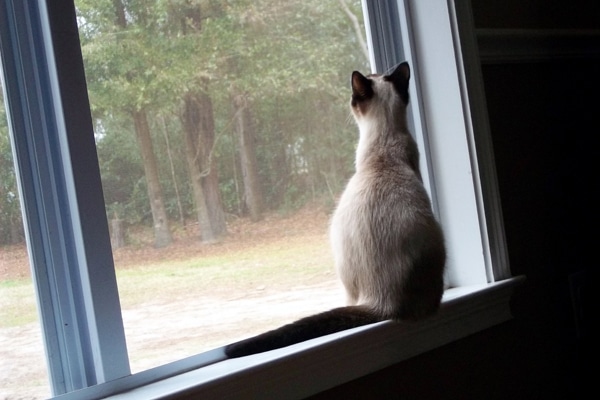 5. The balancing act
If all else fails, Toby will amuse himself by practicing his balance. That means bravely treading across the edge of the dresser, teetering over the posts on the foot board, and walking the narrow stretch of the headboard. After all, your body will break his fall so there's no reason for him to be afraid. Once he tires of these death-defying feats, he'll walk over my husband's sleeping body and then climb up mine until he finds the perfect spot to curl up and go to sleep, finally leaving me in peace to fall back asleep … just in time for the baby to wake up or the alarm to go off.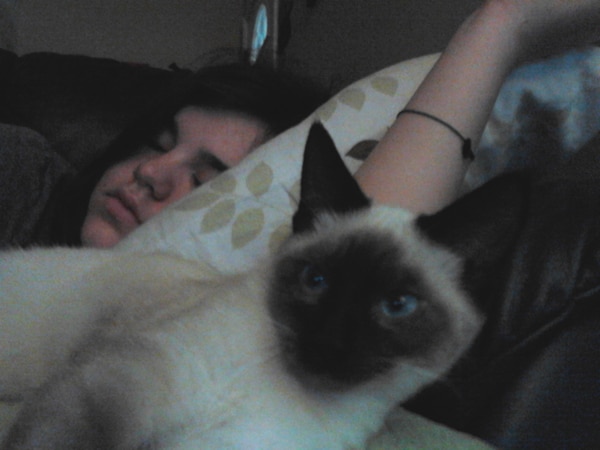 What do your cats like to do while you're sleeping? Let me know in the comments!
Learn more about your cat with Catster:
About Meghan Lodge: Fits the Aquarius definition to a fault, loves animals, and is always pushing for change. Loves ink, whether it's in tattoos, books, or writing on that pretty sheet of blank paper. Proud parent of Toby (cat) and Axle (dog). I'm a former quiet nerd who's turned bubbly animal-obsessed advocate.