---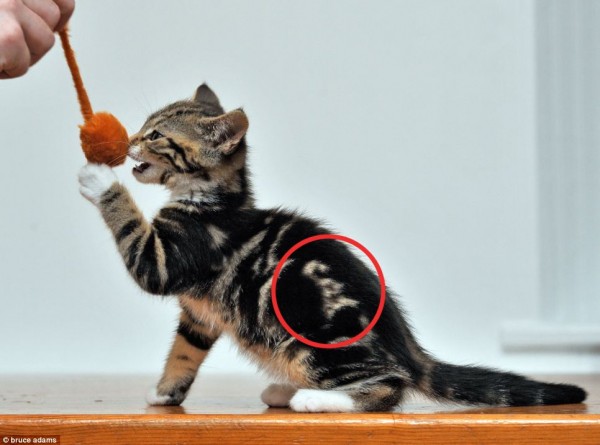 Polly the tabby, adopted from a UK rescue center by Garry and Joan Marsh, is in the news over unusual markings on her coat that her owners claim spell "C-A-T."
Marsh said, "We were commenting on how symmetrical her tabby patterns seemed when Joan suddenly noticed the letters.
"Once somebody points it out, it is obvious the word stands out a mile."
Polly shares her new home with a seven-year-old cat called Katina. Katina is also presumed to be a cat, but unlike Polly, is not "labeled" as such.
[SOURCE:
dailymail.co.uk
]