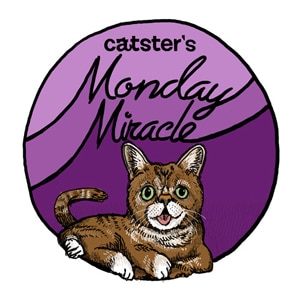 Princess is a survivor.
This bijou kitty was beaten nearly to death by a man offended that the cat had wandered into his yard down in New South Wales, Australia. Princess also had been abandoned, and she found herself narrowly avoiding being euthanized by the local RSPCA. Oh, and there's also the small matter of the now-paralyzed Princess attempting to care for her litter of one-week-old kittens in a heart-rending fashion.
Let's see if we can unpack what's going on.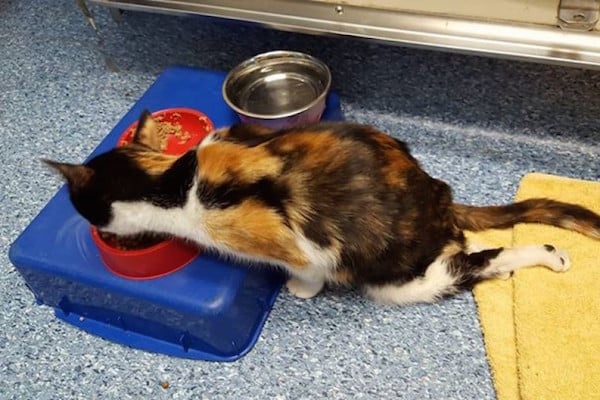 The story begins May 6 when a woman named Dee Walton at the Sawyers Gully Animal Rescue at Weston received a call from a person telling her that she had been feeding a stray cat and her kittens but "her neighbor has killed the mum."
The details of the attack are grisly. While inside her house, the lady heard what she told Walton was a "big bang" and duly went outside to investigate. She was met by the sight of her neighbor "holding the cat hanging upside down by her tail."
She asked the neighbor if the cat was dead. He allegedly responded, "Well, it shouldn't have been in my yard."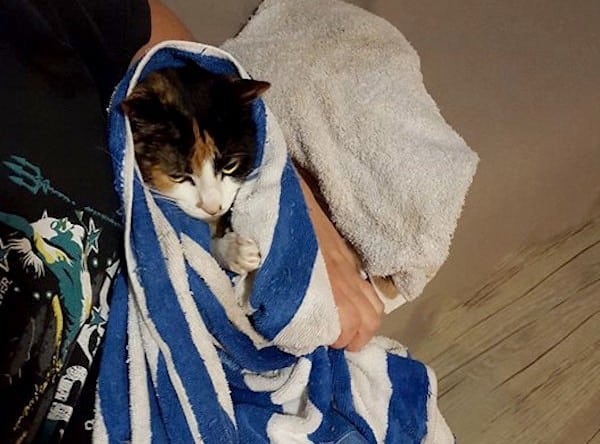 Brace yourself for more heartbreak. The next day, Princess, still alive, had managed to drag herself along to the place where she was caring for her kittens.
"It must have taken her hours in excruciating pain as her only instinct was to get back to her babies regardless of the pain she was in," recalls Walton.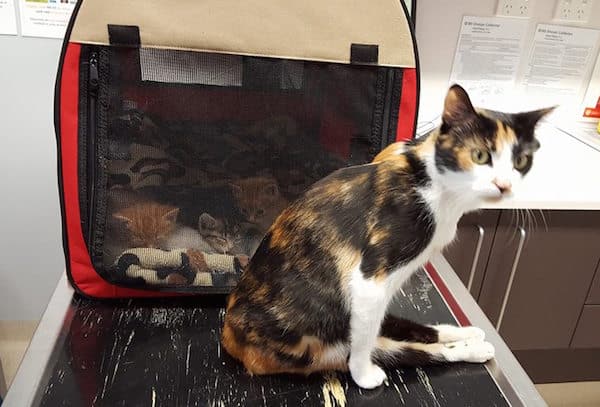 At this point, Princess' kittens had been taken in by another rescue group, which then returned to collect Princess. Unfortunately, she ended up at the local RSPCA — and her odds of avoiding euthanasia seemed bleak. Compounding Princess' plight, after her former owners were tracked down via her microchip, they declined to take her back.
Why?
Apparently, Princess' former owner had told her son that the kitty had gone to live with a "lovely family."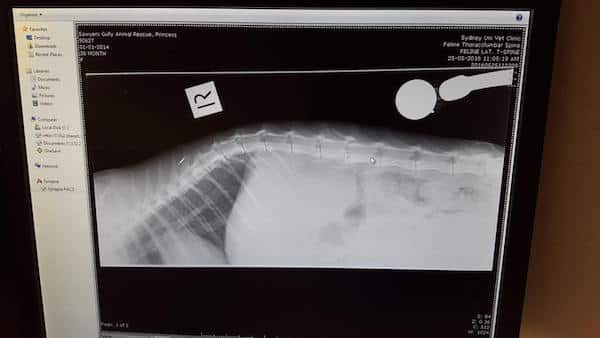 At this point, Walton went into battle against the rules and regulations of the RSPCA: "I said that girl dragged herself back to her kittens so she needs a chance and I am going to fight for her."
On May 19, Walton finally got to see Princess. She recalls her first impressions of the cat, noting how "her legs are straight back and she drags herself around trying to tend to her babies. I will admit I broke down there and then."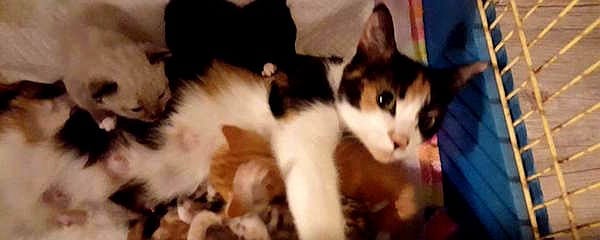 After getting Princess into the care of the Sawyers Gully Animal Rescue at Weston, vets discovered she had a fractured back and was paralyzed below her waist. (Toilet problems also ensued as a consequence of her injuries.)
An online fundraiser was established to help pay for examinations and operations that rescuers hope will help Princess recover to some extent. At last check, it's sailed past its $10,000 target and exceeded $24,000. Rescuers are taking steps to get Princess a custom wheelchair to help her scoot around. (The person who abused Princess in the first place has also been arrested by local police.)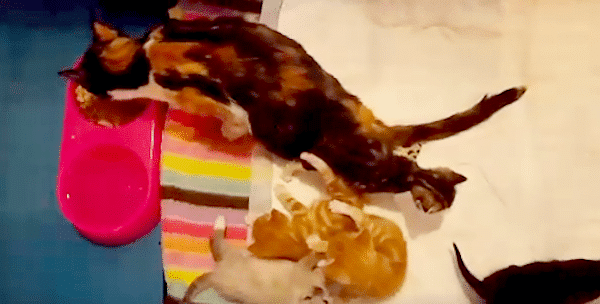 "In all, she is amazing and never gives up," Walton wrote in an update on the fundraiser page. "I am proud to be her carer. I will never give up fighting for justice for Princess and any other animals who need us to be their voice."
Visit Princess' fundraiser page to donate, and keep up to date with her progress via the Sawyers Gully Animal Rescue at Weston Facebook page.