As a cat lover who has had cats in my home since birth, it is hard to imagine life without my own fuzzball. However, this is a real issue for many cat lovers. Maybe they are allergic to cats; have a spouse, partner, or family member who is allergic to cats; are in a housing situation that does not allow for cats; or are in a financial situation that keeps them from affording a cat.
Realizing many cat lovers need alternative ways to get their "cat fix," I set about finding some alternatives to having your own cat. Here are my tips.

Top 8 Ways to Get a Cat Fix if You Can't Have a Cat
1. Collect friends with cats
There is no easier way to get your fix than to visit a friend's cat. You can pet, snuggle, and lavish your friends' cats with love. You can even offer to pet-sit.
---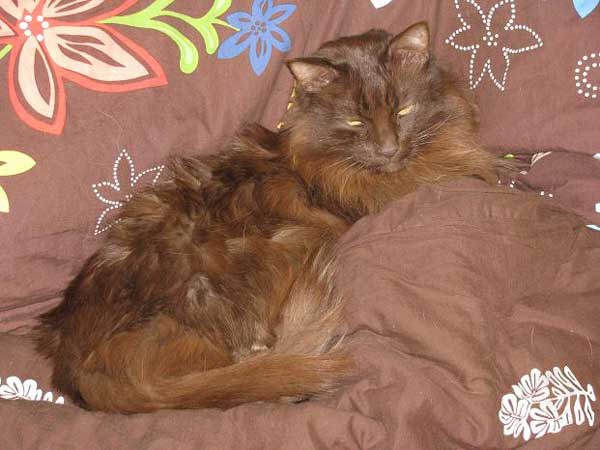 Animals in shelters need love just like pets do, but they often do not get enough. For this reason, many shelters will allow you to just hang out with their cats. This helps the cats get used to different humans in their lives, socializes cats who may not be very social — giving them a better chance at finding their forever homes–and allows the shelter's other volunteers and paid workers to focus on other needs. A definite win for you, the cats, and the shelter. While I had to fight the urge to adopt every cat I touched, it was very rewarding.
---
3. Foster a cat or kitten
Many cat rescues and animal shelters have a foster program; find one that fits your needs and theirs. Some programs give you all the resources you need (food, medications, supplies, etc.), while others expect you to take care of everything. The main goal is to give the cat a loving place to live until her forever home can be found.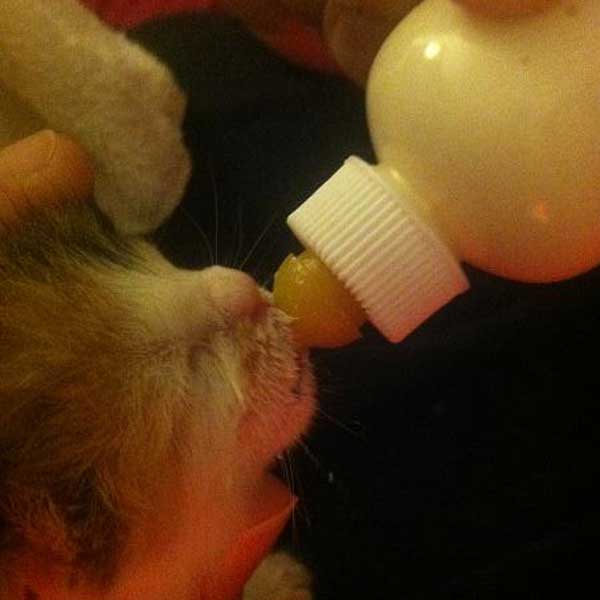 If you are looking for a way to live with cats without the long-term commitment of adoption, this may work for you. I have not personally done this, but I know many people who do it on a regular basis and get great satisfaction from it.
---
4. Visit a cat cafe
You can get a major cat fix by visiting one of the many cat cafes in Japan, where you pay an hourly rate to interact with real cats. The cafe cats are treated extremely well, and there are limits on how much time each cat can be interacted with, to protect the cats' happiness and safety. These cafes are so popular in Japan that they are spreading to other countries. Here's a short video of a recently opened cat cafe in Budapest:
There are cat cafes in Austria, South Korea, and Hungary, and there is a campaign to get them in England. I would love to visit one. Can you imagine? It would be like having your own hoard of cats without any of the responsibilities.
---
5. Subscribe to cat magazines
Sure, it is not the same as petting an actual cat, but cat magazines have articles on specific breeds and medical conditions, as well as stories and articles about real-life cats and their humans. Some of my favorites are Cat Fancy and Kittens USA, but there are so many more out there. They always teach me something new, or educate me more about subjects I'm interested in.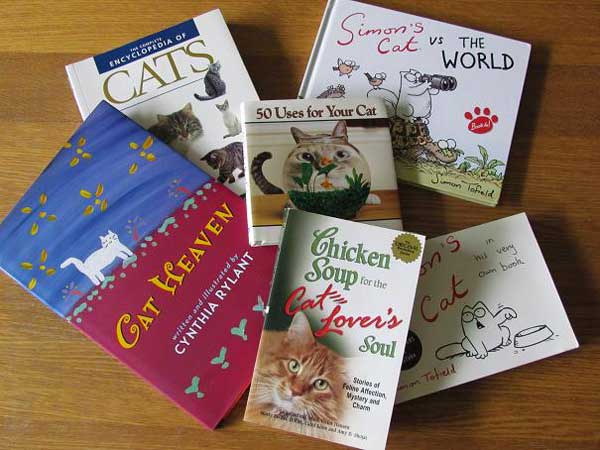 ---
6. Follow cat-themed blogs and websites
Cats are all over the Internet. From very large sites like Catster, with tons of information and writers, to blogs like Cattipper run by a few people, to personal sites like my own Poetic Pussy Cats Tumblr, the amount of cat sites is truly amazing and can even be overwhelming. Subscribe to email updates or a news feed to follow many sites at once — more cat fun for you.
---
7. Watch cat videos on YouTube
If you go to YouTube and search for "cats," you will be bombarded with ways to get your cat fix. My favorite search term is "cats talking" or some variation on that theme. I love to hear kittens mewing, cats begging for food or attention, or even cats talking to each other.
My all-time favorite is this video, because these cats sound just like my cat, Piggy:
You can subscribe to channels, like Catster's YouTube channel, to get regular updates. It is a never-ending onslaught of cute, and I can't get enough.
---
8. Help care for a local feral cat colony
Want to get your cat fix while improving your neighborhood and helping feral cats have a better life? Find a local trap-neuter-return organization and donate your time to help control and care for the feral and stray cat population. Your local animal shelter or a simple Internet search can connect you with an organization that needs your time, money, and help. It is not easy work, but it is very rewarding. I have cared for a feral colony before, and I have several friends who do this and love it. Four of my six cats came from the colony I once cared for. Even L.O., the kitten I fostered, was a local stray my friend found.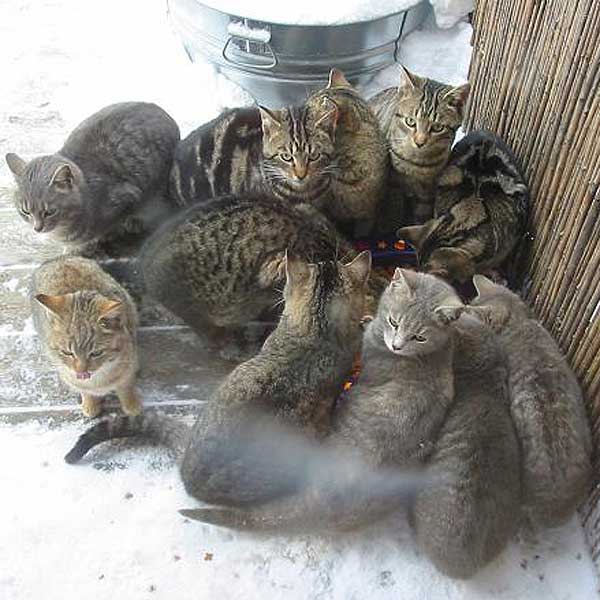 There are many ways besides adoption to bring cats into your life. Can you think of any more to add to this list? Share them in the comments below!
Read more by Angela Lilly:

---
Feature Image Credit: Sozina Kseniia, Shutterstock