When I was growing up in the 1970s, Mother Goose nursery rhymes were all the rage. I had a serious collection of Little Golden Books that featured them, as well as toys that played the tunes that went along with the rhymes. In fact, I rocked out to some of the musical stylings of Mother Goose on my Fisher Price record player. Holla!
In retrospect, some of those rhymes were pretty damn creepy. I mean, nowadays, would we ever sing songs to our kids about beatings, a creepy guy running around town wondering if children are asleep, and — wait for it — a husband who keeps his wife inside a pumpkin shell? Oh, hell no.
I sure can't stomach the real ones, so I decided to catify some of them. Much better.
Here are eight nursery rhymes, rewritten, cat-style.
1. Hickory, Dickory, Dock
Hickory, dickory, dock,
The cat looked at the clock;
The clock struck 6,
His dinner was late;
The cat thought, "What the FLOCK?"
++++++++++++++++++
2. "Boots and Poof" ("Jack and Jill")
Boots and Poof caused a big spill,
When pawing a cup of water;
Boots didn't stay, and raced away,
Poof already knew Boots would shaft her.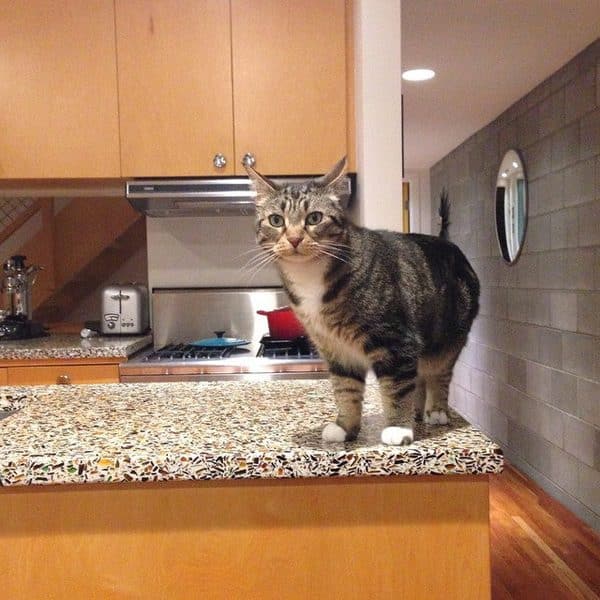 ++++++++++++++++++
3. "Fluff Be Nimble" ("Jack Be Nimble")
Fluff be nimble,
Fluff be quick;
Fluff knock over
The butter stick.
++++++++++++++++++
4. "Little Supa Star" ("Little Bo Beep")
Little Supa Star lost her catnip cigars,
And didn't know where to find them;
Then she found them in drool, she felt like a fool;
Fido's punishment would surely be grim.
++++++++++++++++++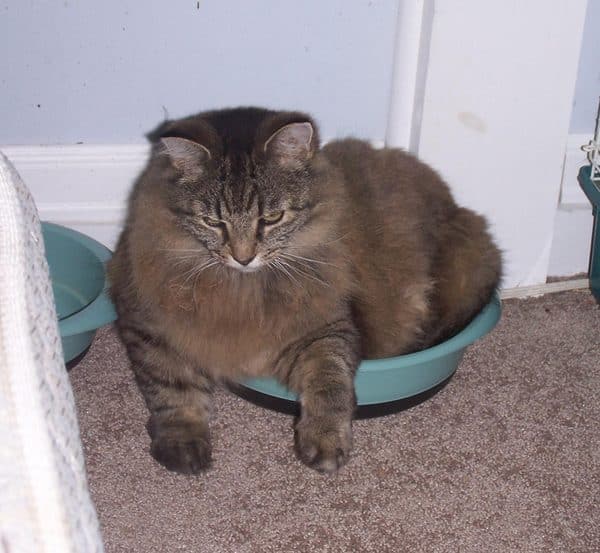 5. "Little Miss Swishy" ("Little Miss Muffet")
Little Miss Swishy,
Sat by her dishy,
Eating her gravy and beef;
Along came Big Davey,
Stuck his nose in her gravy,
That tabby was always a thief.
++++++++++++++++++
6. "Harry, Harry Quite Contrary" ("Mary, Mary, Quite Contrary")
Harry, Harry, quite contrary,
Why do you scratch me so?
Just three more quick pics and then we'll be done,
And one with the pink glitter bow.
++++++++++++++++++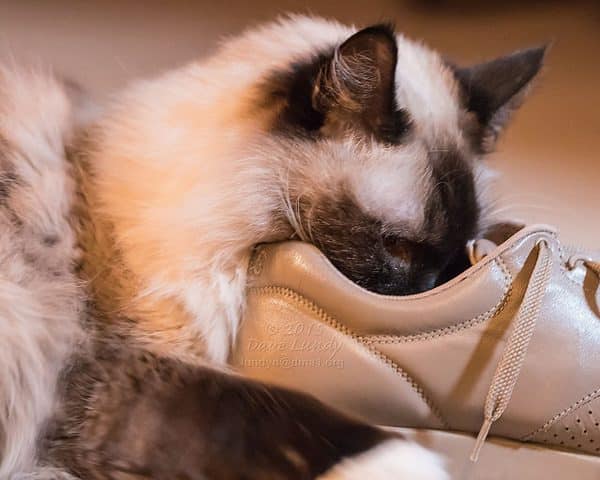 7. "There Was an Old Woman Who Lived Among Shoes" ("There Was an Old Woman Who Lived in a Shoe")
There was an old woman who lived among shoes,
She had so much footwear, she didn't know what to do;
This never bothered her beloved cat Fred,
The shoes were great places to bury his head.
++++++++++++++++++
8. "Little Kitty Warner" ("Little Jack Horner")
Little Kitty Warner,
Sat in a corner,
Eating a freshly caught bug.
He ate it so fast,
Sad it didn't last;
But he found three more under a rug.
++++++++++++++++++
Can you write a rhyme of any kind about your cat? Share a few lines in the comments!
Featured Image Credit: Beeki, Pixabay