The year is coming to a close, so what better time to take a minute to look back on the most adorable, heart-warming and sometimes heart-breaking cats of the year? That's exactly what we'll be doing with the 12 Cats of Christmas. Now it's the turn of a feline who's living it up with pop-star royalty …
9. Olivia Benson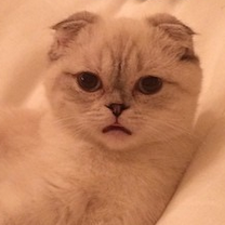 Taylor Swift spent much of 2014 ruffling the feathers of music snobs — but her antics breached the closeted walls of cat Internet culture when footage was snapped of her carrying her latest cat, Olivia Benson, out and about in the New York City. Debate ensued! We even advised Taylor on cat-appropriate places in NYC to take Ms. Benson!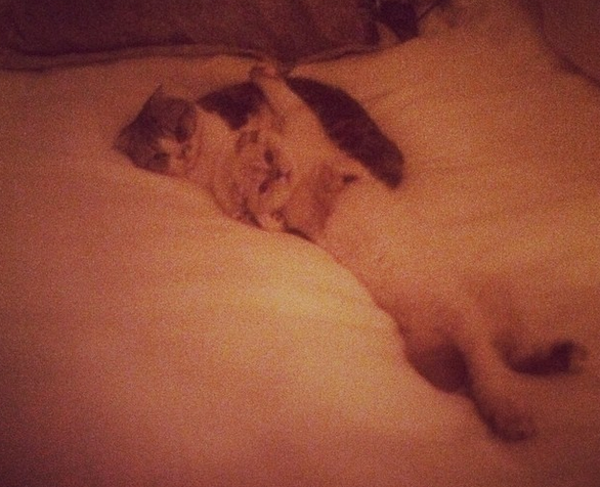 Beyond the heated arguments, though, Olivia looks like she's having a ball in the Big Apple. It helps that she gets to call a near-$20 million Tribeca penthouse home, but within those no-doubt platinum-gilded walls she already has a ready-made play-pal to call on in Taylor's first cat, the honorable Meredith Grey. The two frequently star on their shake-happy pop princess' Instagram account — and recently they celebrated National Cat Day together by sharing a coy cuddle.
Rummaging deeper into Taylor Swift's Instagram account, it's refreshing to see that she is quite happily besotted with cats. When her parents cat-sit, photo sessions with Olivia and Meredith ensue, and Taylor recently partied-it-up on a night out by getting all wild and crazy and striking a cat pose. "Yes we are cats," is how she proudly captioned the following photo.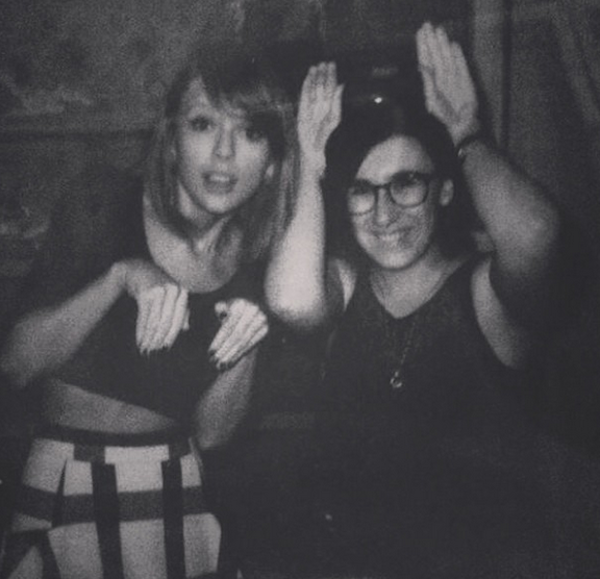 Looking past the media circus that follows Taylor around, it seems that Olivia Benson has found a loving forever home and an owner who adores her. It's hard to hate on that, right?
Enjoy the rest of the 12 Cats of Christmas here:
About Phillip Mlynar: The self-appointed world's foremost expert on rappers' cats. When not penning posts on rap music, he can be found building DIY cat towers for his adopted domestic shorthair, Mimosa, and collecting Le Creuset cookware (in red). He has also invented cat sushi, but it's not quite what you think it is.