With so many cat treats and foods on the market, it can be hard to know which ones to purchase. Selecting the right cat treats and cat foods very much comes down to your feline's personal preferences. Looking to add some variety to her diet? Check out these delicious options!
1. Raw Cat Treats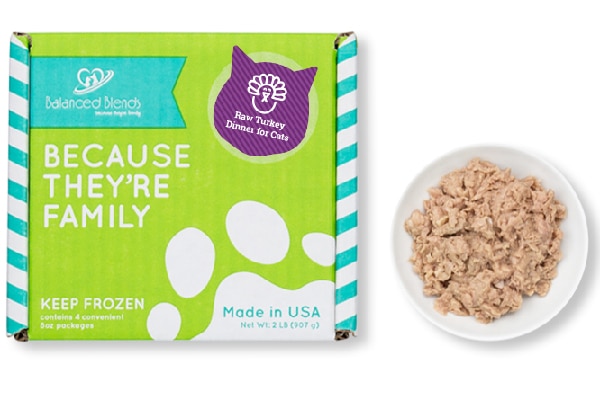 Is your kitty in touch with her inner lion? If so, you might want to try adding raw cat treats or changing to an entirely raw diet. Balanced Blends founders John Giacomoni and Christina Delzenero explain why you might want to consider raw cat treats: "As obligate carnivores, cats' digestive systems require nutrition from small prey, as they cannot manufacture certain nutrients, including taurine, from nutritional building blocks the way other animals can."
2. Freeze-Dried Cat Treats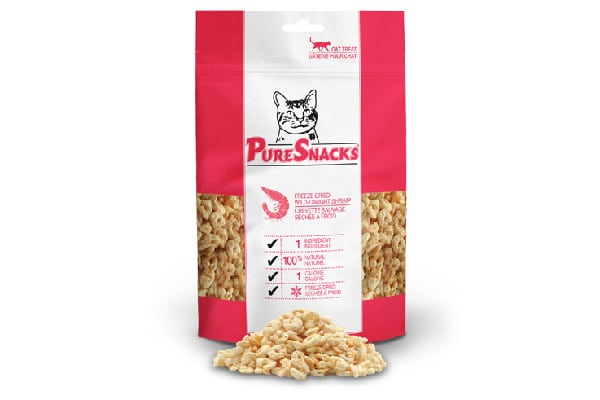 From lamb to shrimp to fish, freeze-dried cat treats keep a lot of the texture and smell of fresh meat, but without the mess and without having to be refrigerated. The freeze-drying process also preserves the nutrients in the meat. These treats are exactly what they say they are — meat! — without any extra ingredients.
3. Handmade Cat Treats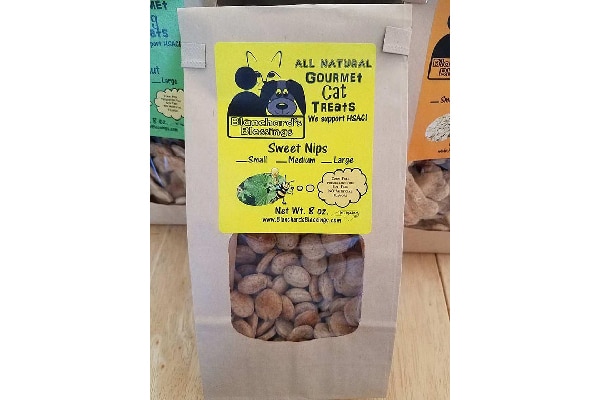 If you're looking to spoil your kitty with a new treat, check out small businesses that lovingly create treats with your cat in mind! Melissa Blanchard, owner of Blanchard's Treats, explains that the brand uses only "organic ingredients sourced from North America. We hand mix, roll and cut each treat by hand and bake each batch in the oven for the perfect crunch that cats love."
4. Moist Cat Treats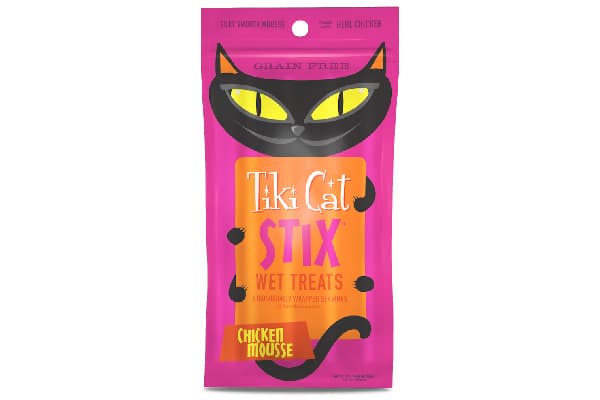 Does your cat prefer the texture of wet food? Then your kitty might love the cat treats from Tiki Cat, which come in convenient pouches. "Our treats stay true to our commitment to providing only highly palatable and minimally processed treats and treating our cats as family," says Ellen Cox, Tiki Pets Brand Manager. "Not only are our treats great on their own, they serve as a great food topper for an added boost of flavors and texture!"
5. GI-Support Cat Treats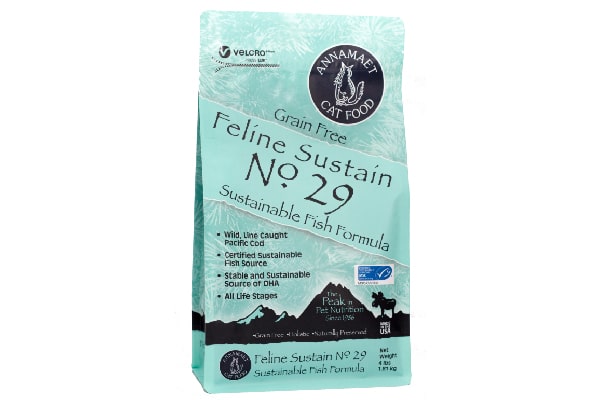 With elder cats in the house I'm always looking for cat treats that are also good for my kitties. Rob Downey, president/CEO of Annamaet, explains that the brand's foods are specifically formatted to support GI health. "We have three feline formulas of varying chicken and fish protein sources, known to be very palatable, and all [are] fortified with prebiotics to provide GI support," Downey explains.
6. Grain-Free Cat Treats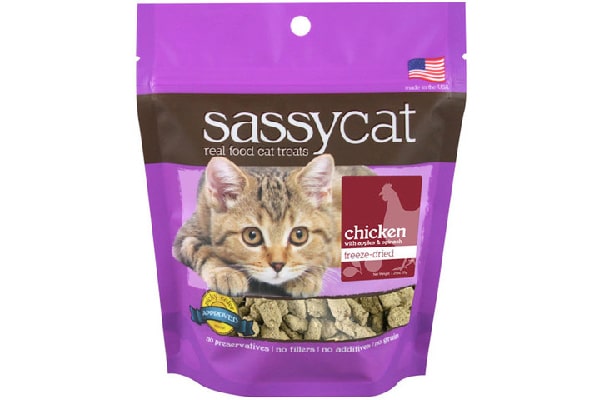 Some cheaper cat foods and treats use grain as a filler. If you're concerned about the amount of grain in your cat's diet and want to minimize it, be sure to read labels carefully and seek out grain-free treat options. Grain-free means more of what your cat likes — more meat!
7. Dental Cat Treats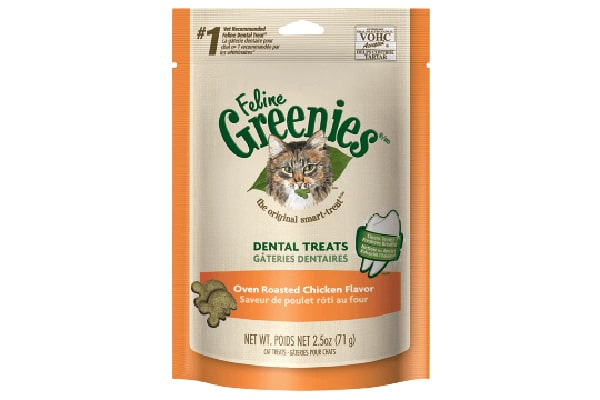 Are you concerned about your cat's dental health? Unfortunately, dental disease is common in cats. While nothing can take the place of veterinary treatment to keep your kitty's teeth clean and healthy, treats that promote dental health are a great way to help reduce tartar.
Thumbnail: Photography ©vladans | Thinkstock.
Sassafras Lowrey is an award-winning author whose novels have been honored by the Lambda Literary Foundation and the American Library Association. Sassafras is a Certified Trick Dog Instructor and assists with dog agility classes. She lives and writes in Brooklyn with her partner, a senior Chihuahua mix, a rescued Shepherd mix, a Newfoundland puppy, two bossy cats and a semi-feral kitten. Learn more at sassafraslowrey.com.
June is Treat Your Kitty Month here at Catster! Stay tuned on Catster.com for fun ways to spoil your kitty with different types of treats, toys and more.
Read more about cat food and treats on Catster.com: