It's no secret that feline fashion is superhot right now, with many designers parlaying their love of cats into of-the-moment kitty collections.
Japanese designer Tsumori Chisato who has taken her cuteness aesthetic into overdrive by creating a line of feline-inspired fashions that were influenced by her obsession with kitties.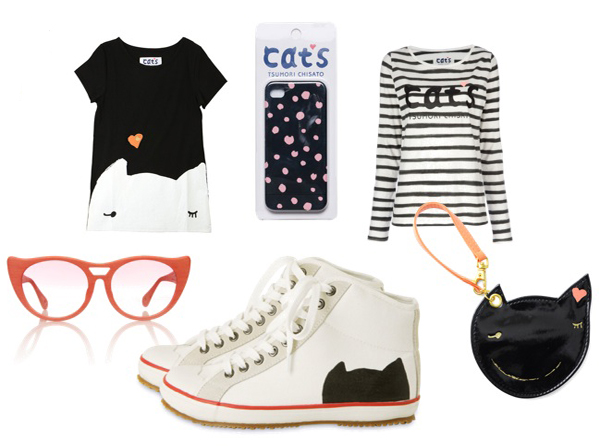 Launched just last year, Tsumori's Cats collection has already exploded on to the international scene, and expanded to include even more adorable designs. The line consists of simple cat silhouette and logo tops, as well as accessories like cat-eye sunglasses, cat print sneakers, iPhone cases, and even an adorable cat coin purse — equipped to tote around cash as well as the all-important kitty treats.