Hello, guys! How was your week? OMG … mine was BANANAS! Furst of all we had a pre-interview with the girl who is going to come to film me fur the show The World's Most Pampered Pets on Channel 5 in the U.K. We spent about two hours with her via Skype and she said that is a chance that the show will air internationally but she is not sure.
They want to film me doing different things, like working on my designs, doing tricks, going shopping, and also picking up my love box mail. I asked everypawdy to send me a card or something saying why I'm the most pampered girl in the world or just saying hi. It's going to be embarrassing to go and have nothing waiting fur me lol. Anyways, originally they were coming next Wednesday September 5, but they changed it fur Monday September 10. This means that is more time fur you to send me something! Yeiii!!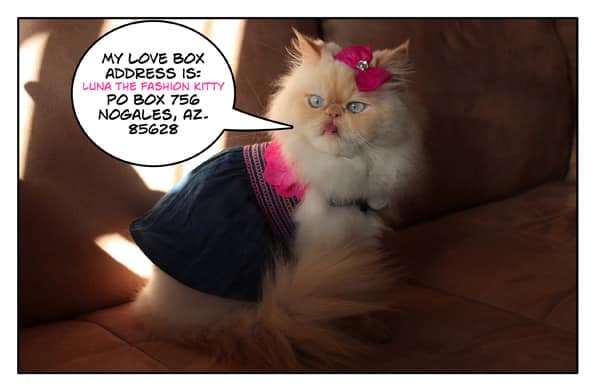 I'm still working on the dress that I'm going to wear. All I can say is that it will have FEATHERS and is going to be an original piece from my collection. My momma is not too excited about the shoot, because she doesn't like to be on camera ÔǪ she likes to be like Charlie Brown's momma you know? And I like it that way too.
Now I have some embarrassing news to share. If you follow me on Facebook, you might know already that I have been nutty these days! I have been using the floor next to my kitty box as a WC, but is totally not my fault. EveryPAWdy knows that if a kitty stops using the kitty box is the PAWrents fault ALL THE TIME.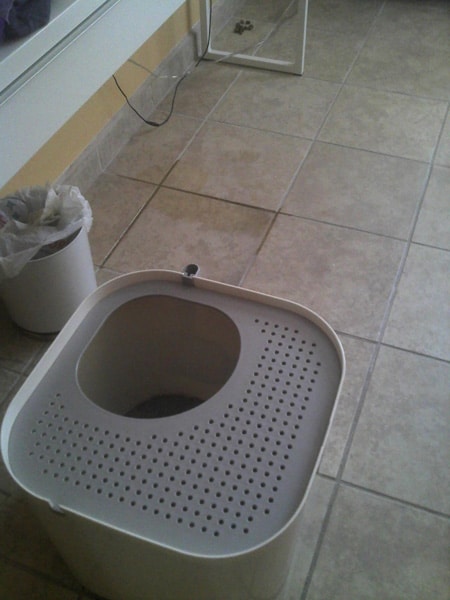 Furst my momma thought that I might have a UTI purrblem. She called the Vet and he said that she needs to watch me and see if I show any symptoms.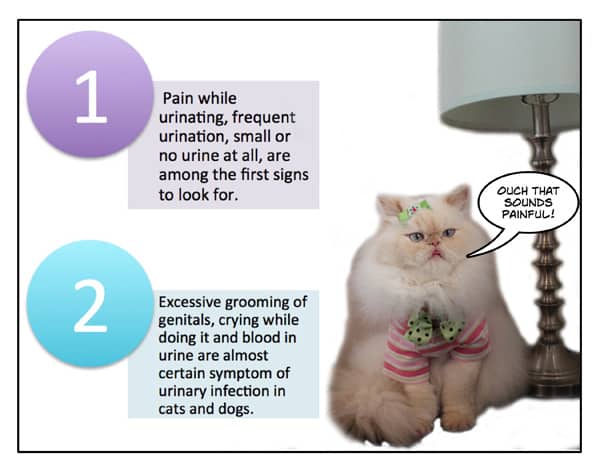 Since I'm not showing any of those symptoms, well, the other reason can be EMOTIONAL. Duuhhh, of course it is, I'm a diva and I have my temper, you know? Is very normal, right? Right?
The furst time I decided to go on the floor was after my momma and daddy decided to buy a fan that is super SUPER LOUD. Of course I hate it and they know it and they DON'T CARE! They said that the AC is too expensive and that is not hot enough fur turn it on!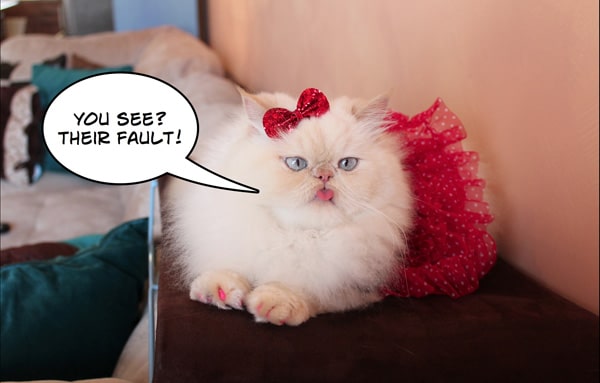 Then I did the same, one time that we had visitors and they didn't open their room fur me at 5 a.m. How rude is that? It's my duty as a hostess to check on my guests to make sure they are breathing and stuffs ÔǪ
So I got mad and did it again. My momma caught me and I freeze and stare at her while she was cleaning. Then she invited me to the bed but I COULDN'T, guys! I knew I did something wrong so after a few minutes thinking how to make things right I jumped inside my kitty box and made my business there — two seconds later I joined her in bed —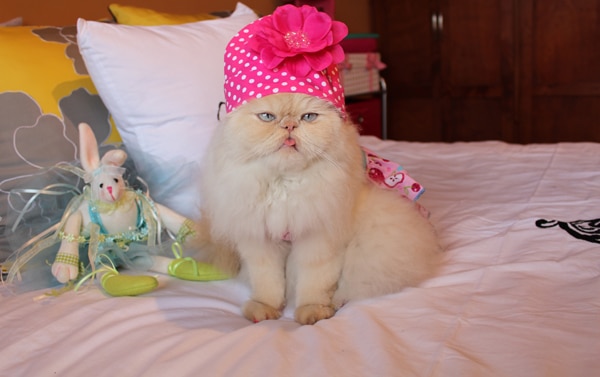 Bottom line, I need options. If I'm feeling a little bit hormonal and cranky, my momma should provide me with more kitty box options and MAYBE I will decide to go there instead of the floor.
I will let you know how that goes. This morning I decided to poop on the floor and pee in my box because who wants to get pee in their feet? Not me! I learned my lesson the hard way.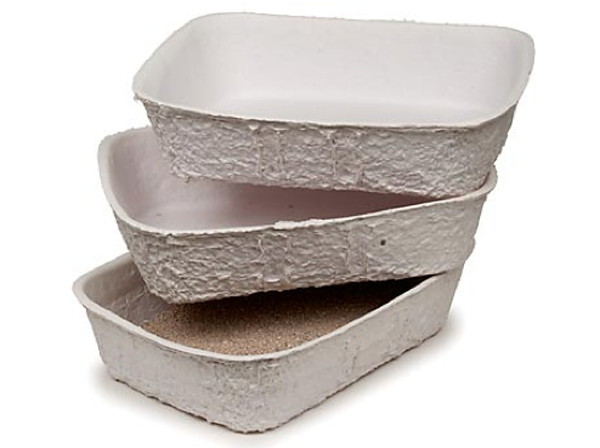 Kitty's WonderBox are my favorite disposable litter boxes. You can find them pretty much everywhere from Walmart to Petco. I totally recommend them when you are traveling or when your kitties are having purrblems or when they are being little emotionals, etc.
Anyways let's talk about something nice. I got some stuff in my love box! OMG guys my furriend Anna Shelton sent me a super cute shirt, and a to DIE FUR matchin hat and bow tie!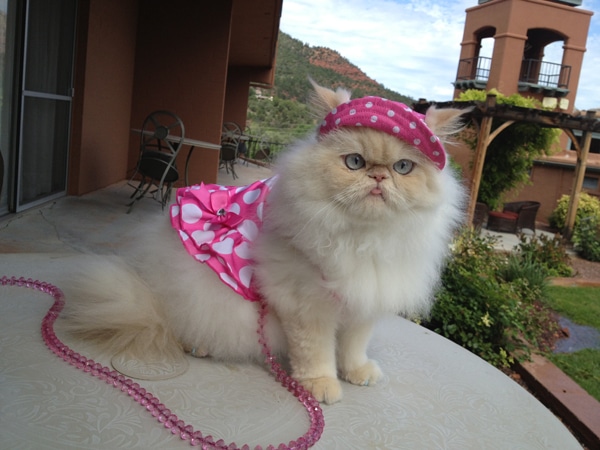 Also my furriend Julie Carlson who works at Anthem College School of Veterinary Technology in Phoenix, Arizona, sent me 2 SUPER CUTE TUTUS and the school newspaper with a SUPERMEGAULTRAEXCLUSIVE interview that she made with me. I got the centerfold! I'm not surprised!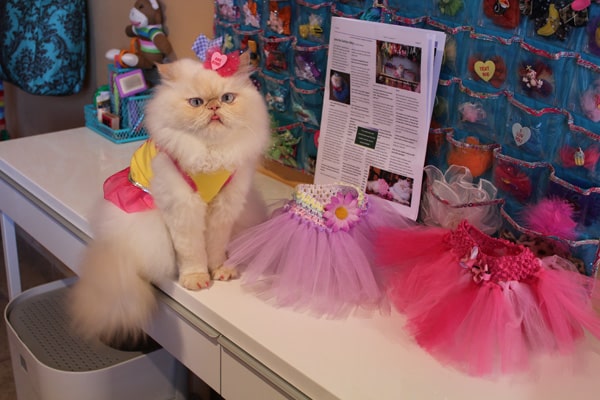 Have a good weekend, guys. I will see you again after my filming, wish me luck! Remember, fur be my furriends in Catster click here, if you are on Facebook click here fur my fan page. Now if you like to tweet, no purrblem! I'm there too; fur follow me, click here. Most Impurrtant check out my Purrsians in need, just click here and save a Purrsian TODAY!
xoxo,
Luna
P.S. We are going to check with other vets to make sure I'm healthy. Don't worry about me!