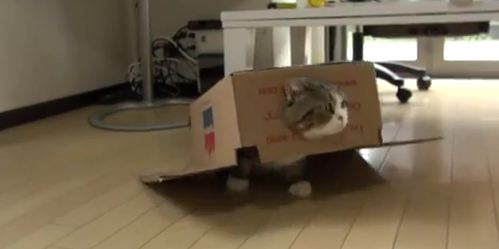 It's Fashion Week in New York City, the week when all the big designers show off their latest creations and what the next up-and-coming styles and trends will be.
Maru, who is well-recognized, respected, and iconic in the cat community for his innovative box work, also seems to be getting into the Fashion Week spirit and has decided to model his latest creation — an outfit made out of a box.
It's genius, if you ask me. Cats love boxes, so what better "fabric" to use to create an outfit than a box itself?
And honestly, this box looks just about as fabulous as a lot of the things I see on the real runways sometimes. Do those designers really think regular people will ever wear that stuff? I vote for Maru getting his own show next year!