On the 4th Day of Catsmas, I gave my cat a cam.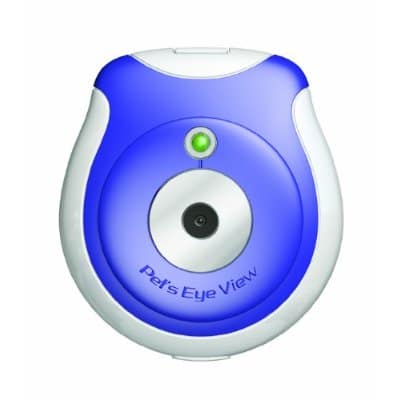 Today, we're giving away a camera that can be worn on your cat's (or dog's) collar, so you can monitor her daily activities and see if she has potential as a feline photojournalist (like Cooper the catumentarian).
My cats Skeezix and Tripper have been trying one out, and here are some of the photos they shot WITH NO PHOTOGRAPHIC EXPERTISE WHATSOEVER!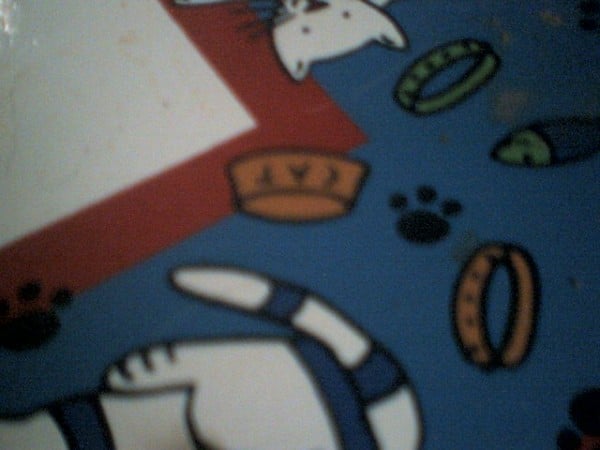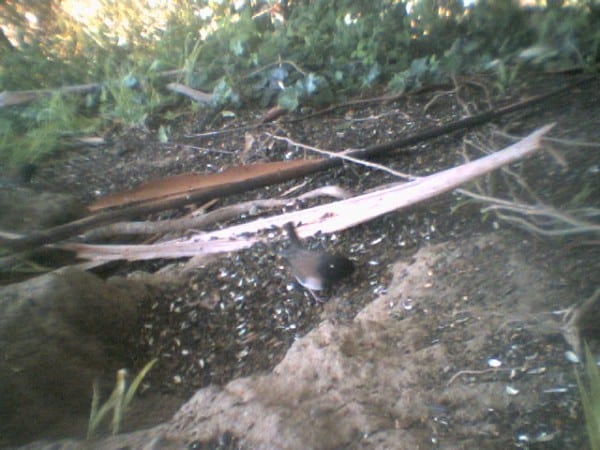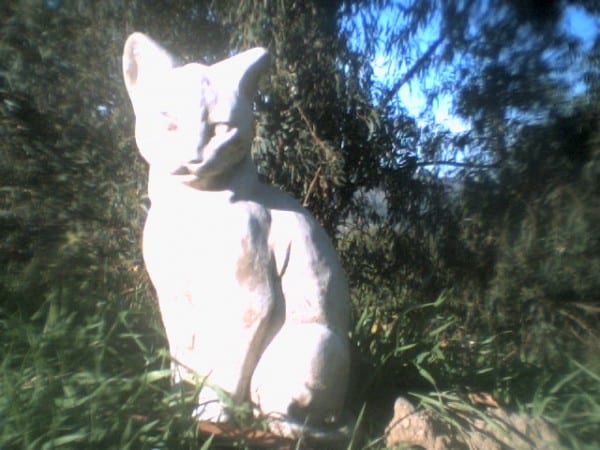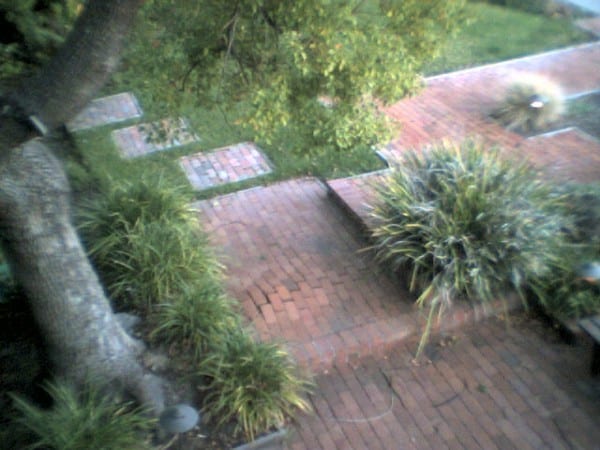 Yep, the collar-mounted camera is designed for easy use even if you don't have opposable thumbs. Its plastic lens lends a dreamy quality to the shots.
It's a lot of fun, with a few caveats. You have to download the photos to your computer within a specified period of time after they're taken, otherwise the battery dies and the photos are erased. If water gets in the housing, the camera will die.
Also, most of the photos you take will be the victims of motion blur if your cat is moving when it's snapped: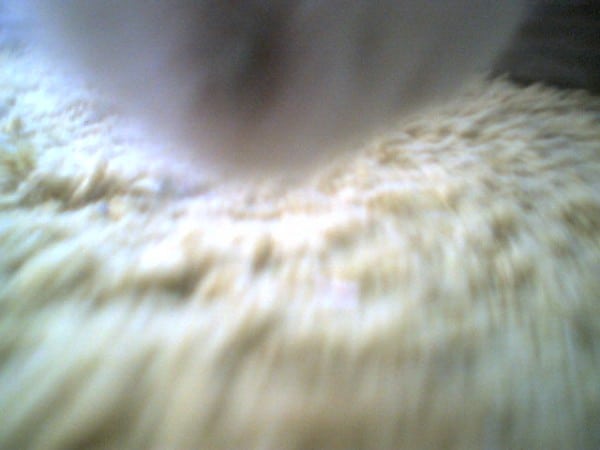 However, if you set your expectations appropriately and don't expect Ansel Adams'-level quality, it is incredibly fun.
You can set the photos to snap at 1-, 5-, or 15-minute intervals. And if you find that your cat is gifted behind the lens, you can upgrade to the professional-grade Mr Lee Cat Cam later!
The drawing for this prize is open to cats in the US and Canada.
TO ENTER
Leave a comment on this post. Be sure to enter a valid email address so we can contact you if you win.
RULES:

Only one entry for each prize per household.
Winner will be drawn from all valid entries using random.org.
If the winner cannot be contacted successfully, another winner will be drawn.

ENTRY DEADLINE:

We're not telling, so leave your comment right now!

Throughout the 12 Days of Catsmas Giveaway, we'll be drawing winners, but not necessarily in order. So the Day 4 prize winner could be drawn on December 5th, and the Day 1 prize winner could be drawn on December 12th. Winners will be announced on the original prize post, so you'll know when entries have closed for each prize.

All prize winners will be drawn no later than December 13th, and a complete list of winners will be posted on that day.
Good luck! And come back tomorrow to enter to win Day 5's prize!
Click here to enter the drawing for Day 1's prize: "The Cat Lover's Daily Companion."
Click here to enter the drawing for Day 2's prize: The Calvin Memorial Holiday Gift Set
Click here to enter the drawing for Day 3's prize: "Homers Odyssey: A Fearless Feline Tale, or How I Learned About Love and Life With a Blind Wonder Cat"