On the 12th Day of Catsmas, my kitteh gave to me: Buckley's Story!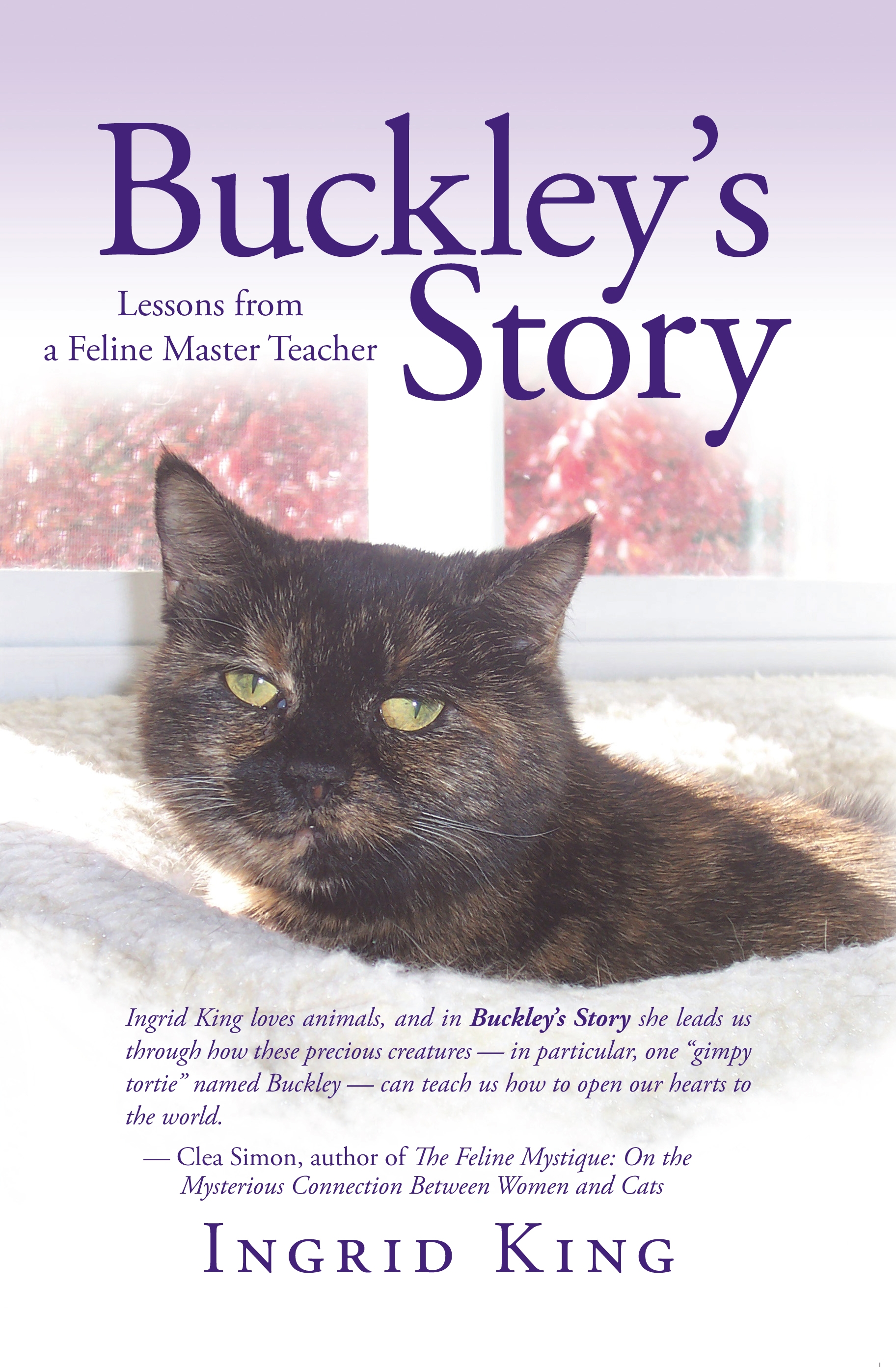 Buckley's Story is the tale of how one small cat changed the author's life in ways she never could have imagined. In this warm-hearted memoir, Ingrid King shares the story of Buckley, a joyful, enthusiastic and affectionate tortoiseshell cat she meets while managing a veterinary hospital. When Ingrid leaves her job at the veterinary hospital to start her own business, Buckley comes home to live with her and Amber, another tortoiseshell cat who had adopted the author several years earlier.
Buckley is diagnosed with heart disease after only two years of living with Ingrid, and caring for Buckley through her illness only deepens the bond between cat and human. Interspersed with well-researched information about cat health in general, and heart disease in particular, the author describes the challenges and rewards of managing illness in a feline companion, and ultimately helping her through the final transition. Ingrid shares both the day-to-day joys of living with a special cat as well as the profound grief that comes with losing a beloved animal companion.
Buckley's Story is a celebration of the soul connection between animals and humans, a connection that is eternal and transcends the physical dimension. Have you ever had a cat you feel was "sent to you" and destined to be part of your life? Buckley is such a cat.
This is a great book for any cat lover, especially those who are dealing with health issues — and specifically, heart disease — in their pets. Far from being a "downer," it celebrates the power of one special feline to change your life.
The drawing for this prize is open to cats anywhere in the world.
TO ENTER
Leave a comment on this post. Be sure to enter a valid email address so we can contact you if you win.
RULES:

Only one entry for each prize per household.
Winner will be drawn from all valid entries using random.org.
If the winner cannot be contacted successfully, another winner will be drawn.

ENTRY DEADLINE:

The winner of Buckley's Story will be announced later this week, after an interview with author Ingrid King, so enter by leaving your comment right now!

Throughout the 12 Days of Catsmas Giveaway, we'll be drawing winners, but not necessarily in order. So the Day 4 prize winner could be drawn on December 5th, and the Day 1 prize winner could be drawn on December 12th. Winners will be announced on the original prize post, so you'll know when entries have closed for each prize.
Good luck! Have you entered all the giveaways that are still open?