Is that a kitten in your pocket, or are you just happy to see me?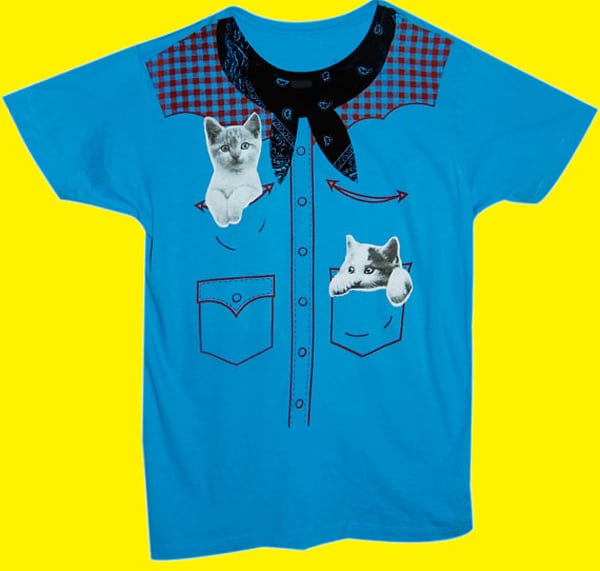 Brooklyn-based artists Kimberly Reinhardt and Jeremiah Stewart of Deli Grocery produce goodies they hope will bring a smile to your face — and it seems to be working! I mean, who wouldn't be happy carrying around kittens on their T-shirts at all times? The duo's retro-fabulous, hand-printed tees are dangerously bordering on cute overload, and they come in men's, women's, and children's sizes, so they're fun for the whole family!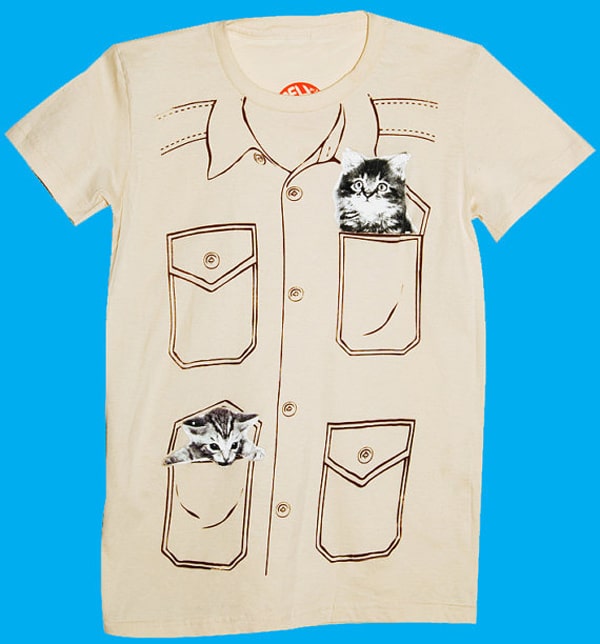 I love the bright turquoise Western Kitty Tee, which is purrfect for playing a game of Cowboys and Kittens; or the Classic Kitten Tee, for days when you're in a more subdued mood but could still use a feline pick-me-up. Then there's the Golden Kitten Onesie, featuring a lone kitty peeking out of a virtual pocket — just the thing to get your little cat baby started off on the right foot!
Deli Grocery shirts are available in the designers' Etsy shop or through their website.