If there's one thing I love as much as cats, it's food — especially super cute food that looks like cats (I'm weird, I know). With that in mind, you'll see why I couldn't resist these feline foodie themed items, which combine my two passions in the best possible way.
From cat pizza and cupcake-themed tees to sushi fans and adorable burger buddies, these food-inspired cat finds will satisfy your craving for kitty food, without getting all that kibble stuck in your teeth.
Bon app├®tit!
The creators behind this cheesy masterpiece promise, "Any bona fide pizza-eating cat owner knows this look … the look of pizza dreams." I am that pizza-eating cat owner who knows this look of longing all too well. If I had to pick one food to eat every day for the rest of my life, it would be pizza. I also have a cat who likes to use a hot pizza box as his own personal butt warmer.

The pizza dreams tee by Squid Ink Kollective is screenprinted with nontoxic ink on ethically sourced shirts in Austin, Texas. You can pick up this essential top in unisex sizes in your choice of colors, including orange creamsicle (as shown) and blue teal.
At this point, we are all painfully aware that kitty can haz cheezburger — but what if kitty was a cheeseburger instead? Obviously, I don't advocate eating cats (!), but this handmade crochet plush by Yummy Pancake is just too deliciously adorable to resist.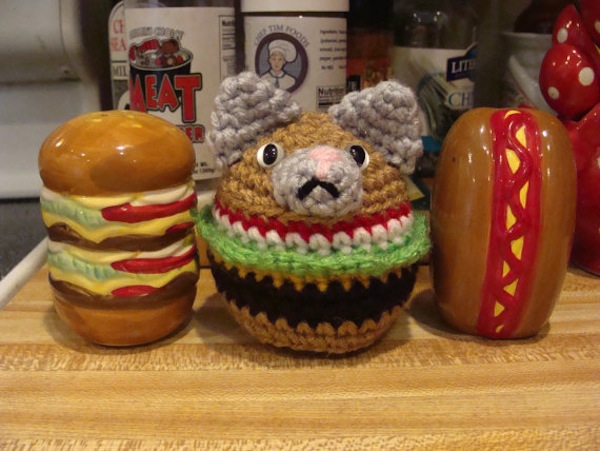 The sweet slider is the amigurumi design of Denise Ferguson, who, like me, says she is inspired by food. This meaty little dude is 3.5 inches tall and is plumped up with polyfill, making him the star of any barbecue, cubicle, or home that's in need of that extra special catburger touch.
Trendy or not, my favorite sweet treat is cupcakes. For nearly three years, I've dedicated a weekly column on my blog, Catsparella, to a feature called Cat Cupcake Tuesdays, where I showcase different kitty-themed baked goods. Add to the mix an adorable black-and-white cat as seen here (I have a 12-year-old tuxedo cat named Priscilla), and you have all the stuff this cat blogger's dreams are made of.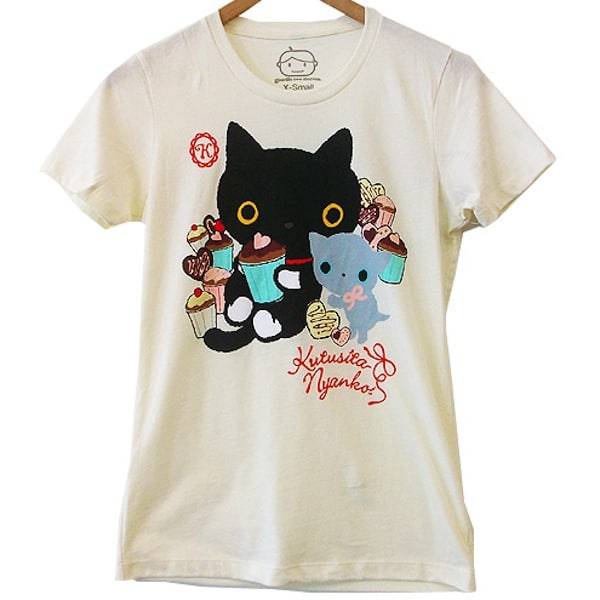 Kutsushita Nyanko is a popular San-X character, known for the little white socks on all of his paws. This ridiculously cute limited-edition tee from Japan LA hits all my favorite the hallmarks of cuteness, including wide-eyed, anthropomorphized kitties alongside a batch of my beloved baked goods.
In case you missed it, the Internet was recently subjected to an outbreak of sushi cats, a magical race of feline creatures dressed up in strange outfits and carefully nestled on balls of rice. The kitty rolls are of unknown origin and are purported to bring good luck to those who are lucky enough to cross their path.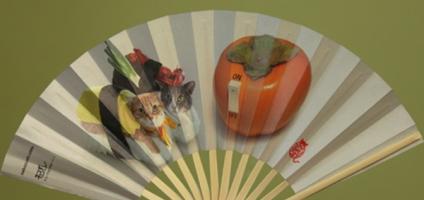 The delightfully quirky kitties are actually the creation of Japanese company Tange & Nakimushi Peanuts. Like any good Internet trend, these fishy felines also have their own online shop, where you can score postcards, folders, portraits, and, of course, even a handy fan to keep you cool. The bad news is, the company only ships to Japan at the moment, so unless you have friends or family in Asia, you'll just have to keep waiting a bit longer to get your cat sushi fix.
If there's one thing the Internet loves more than cats, it's bacon. As the description for this shirt itself says, "Bacon makes everything better — and so do cats — so why not have the best of both worlds?!"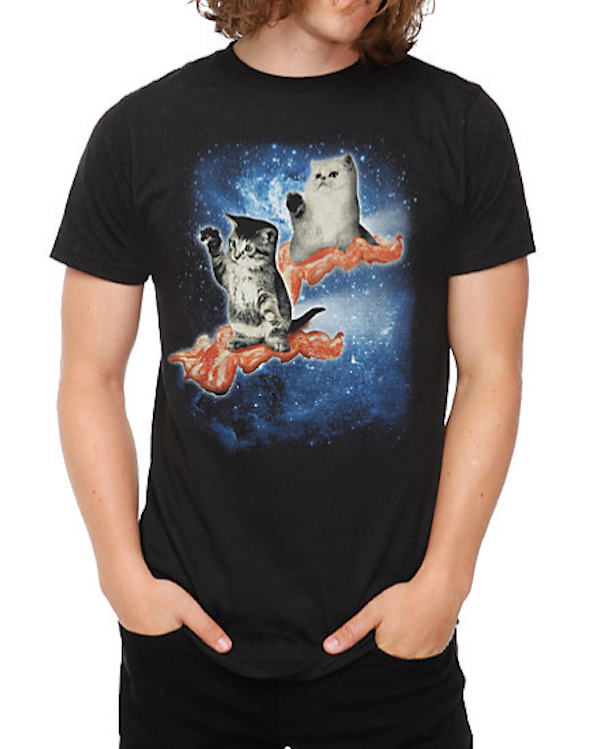 Any why not, indeed! These aren't just any cats. They're intergalactic space kittens riding a wave of porcine perfection right to your plate. Just make sure to wipe the cat hairs off before you eat your bacon, though, because that would be kind of gross.
Looking for more cat style? Check these out: