If you're a guy in search of cat fashion beyond a basic t-shirt, you're mostly out of luck.
I'm not saying that there aren't cool cat tees out there, but if you think of the pool of cat fashion for ladies as being an above ground situation, then the one for men more closely resembles those plastic kiddie pools you used to splash around in as a kid.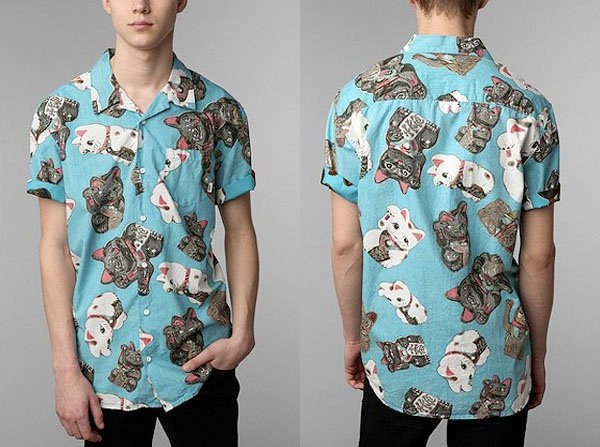 All of this is to say I was pleasantly surprised to discover the Vans Aloha Maneki Neko Shirt from Urban Outfitters. Not only does it incorporate an important facet of cat culture (and hello, buttons!), but it also takes your dad's classic Hawaiian shirt and gives it a contemporary update with distinctive feline flair.
For those who don't know, the Maneki Neko, or the "Beckoning Cat" is a Japanese symbol of welcoming and good fortune – and while I can't guarantee it will make you rich, you're bound to get lucky when wearing this shirt!