---
Oh, what's this? Just a little "scandal" to get your weekend started.
OK, it's not really scandalous. It's just a sloth cuddling with a cat for like, four minutes straight. Which leads us to a Catster HQ debate, if you will: Is this cute? Or is it really creepy?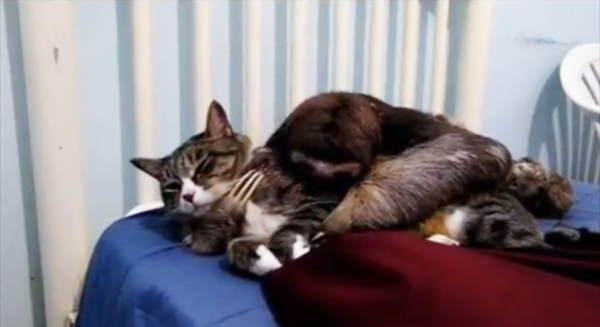 If you were to ask Kristen Bell, she would cry with happiness. Same with our Community Manager, Lori Malm, who gives the video a resolute CUTE approval. However, your Once Official Cuteness Correspondent (me) raises an eyebrow at the video, especially since, at times, the cat seems like she is not as into it as the sloth is. Janine Kahn, our Editor-In-Chief, thinks the video is also a little CREEPY.
Since we can't decide, we thought we'd put the question to you, faithful Catsters. Is this video cute? Or creepy?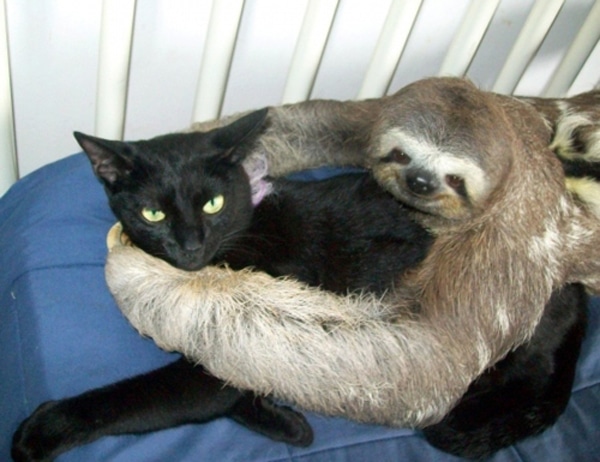 Rest assured that no adorable animals were harmed in the making of this video. Apparently the sloth is named Prince and the cat is Prince's best friend Daisy. We're not going to make an assumptions on the status of their relationship, although Prince seems to have a thing for cats and has been pictured snuggling up to other felines. So not only is Prince a little confused, he's a womanizer, too! Cute? Creepy?
Video via le Huffington Post