Sweet Waffles is a ginger Scottish Fold who was considered "ugly" as a kitten. He didn't find a home until he was an adult.
Say what?
This is Waffles. Look at him.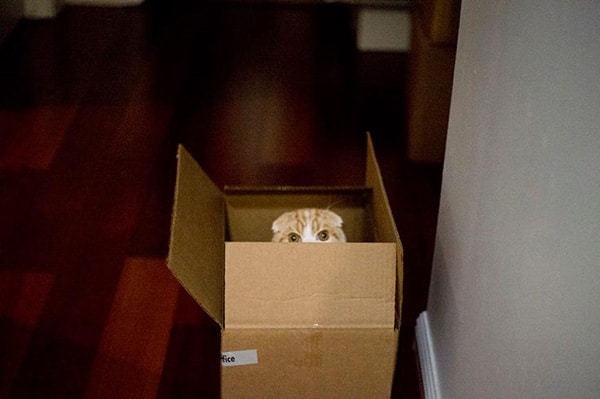 No, really — look at him.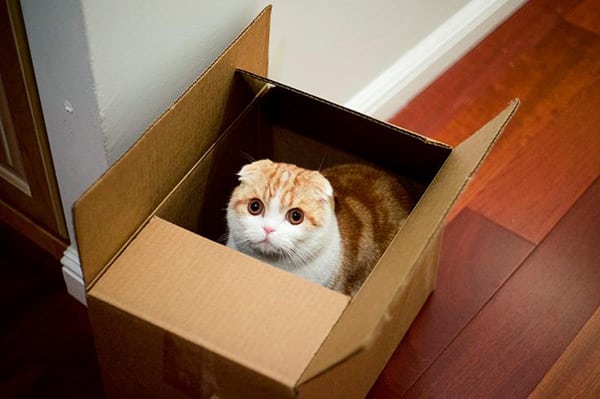 He's adorable, am I right? I'm right — in fact, I've never been more right.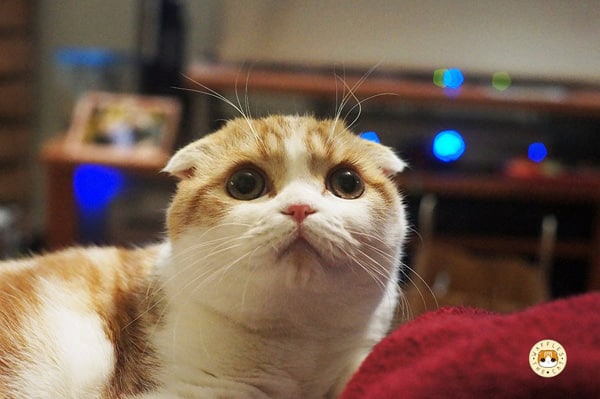 He has his own Facebook page, his own calendar, his own Twitter, and his own store full of merchandise emblazoned with his likeness. So take that, People Who Called Waffles Ugly!
But okay, we've already established that Waffles is adorable, but are you sure you can handle the Next Level Cuteness I'm about to bestow on you? Make sure you're sitting down, okay?
Because here's Waffles starring as your favorite anime characters such as Cowboy Bebop, Sailor Moon, and My Neighbor Totoro.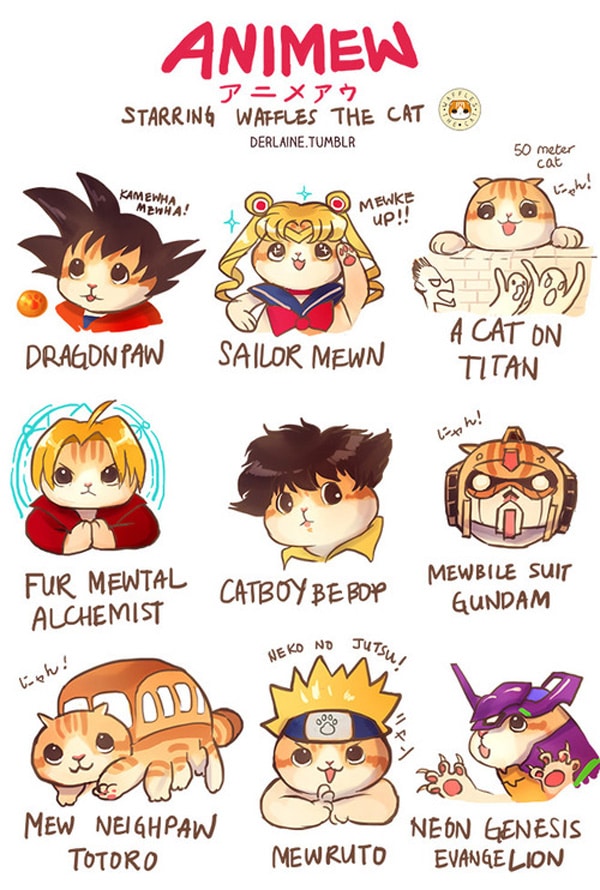 And here's Waffles as your favorite Disney princesses such as The Little Mermaid, Pocahontas, and Sleeping Beauty.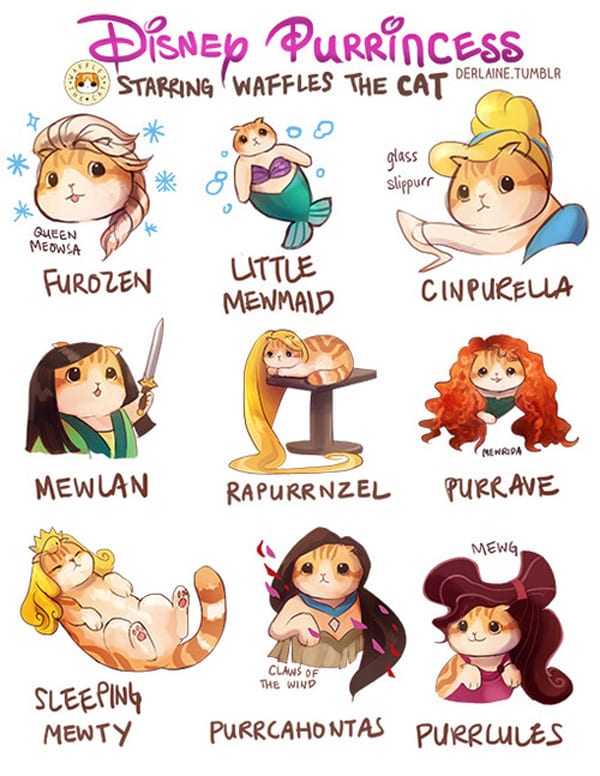 And here's Waffles as your favorite Sherlock Holmes characters.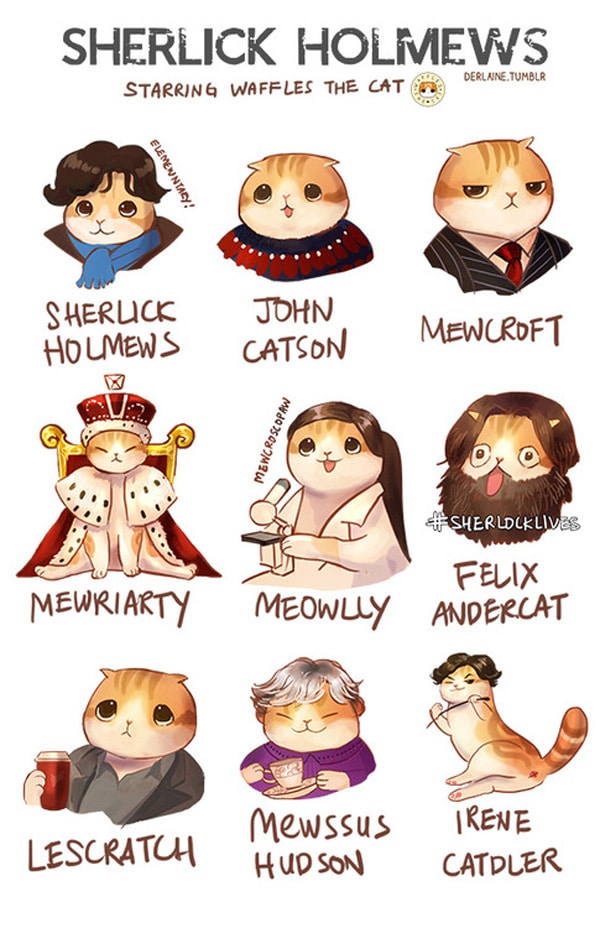 And here's Waffles as your favorite British actors such as Benedict Cumberbatch, Christian Bale, and Simon Pegg.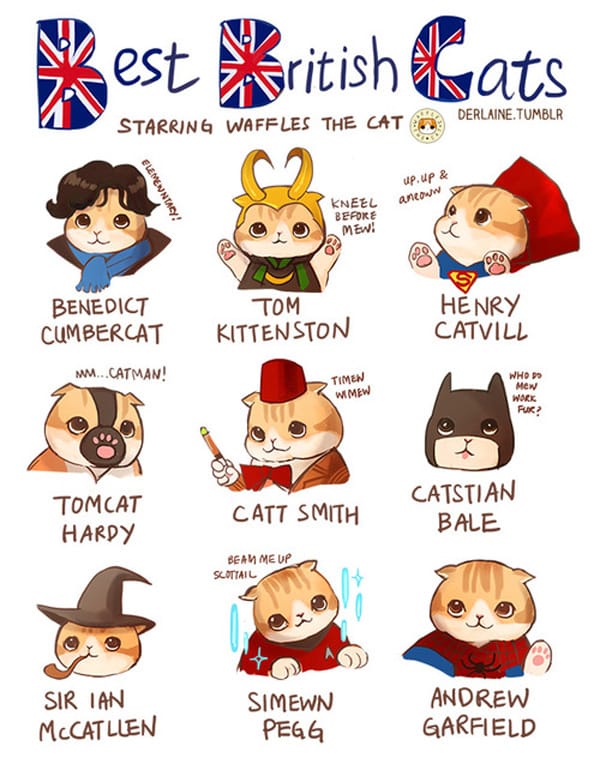 And bonus! Here's Waffles on the case, illustrating everything that's wonderful about cats. Not that you needed an illustration.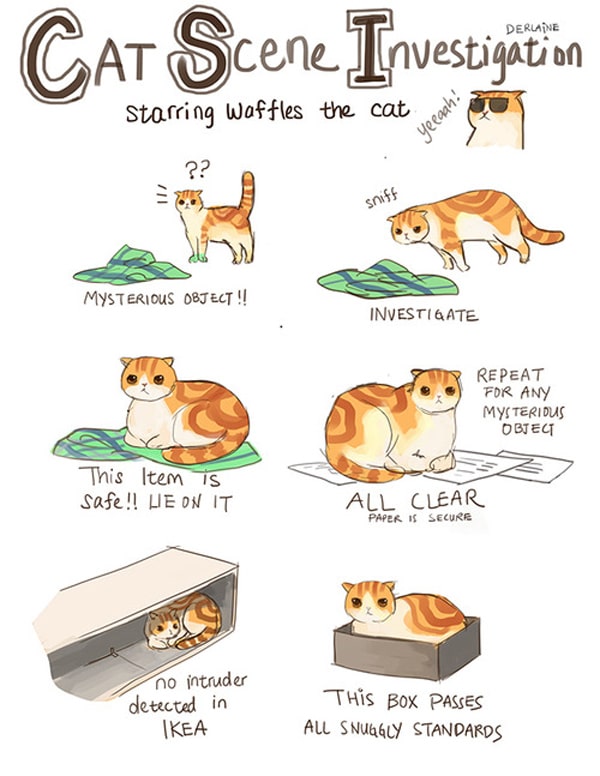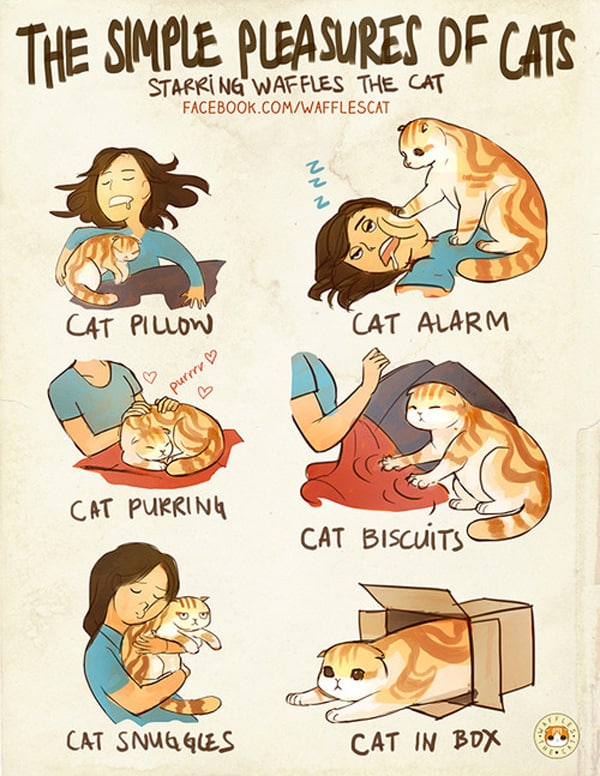 If you need help deciphering cat body language, Waffles is here to help.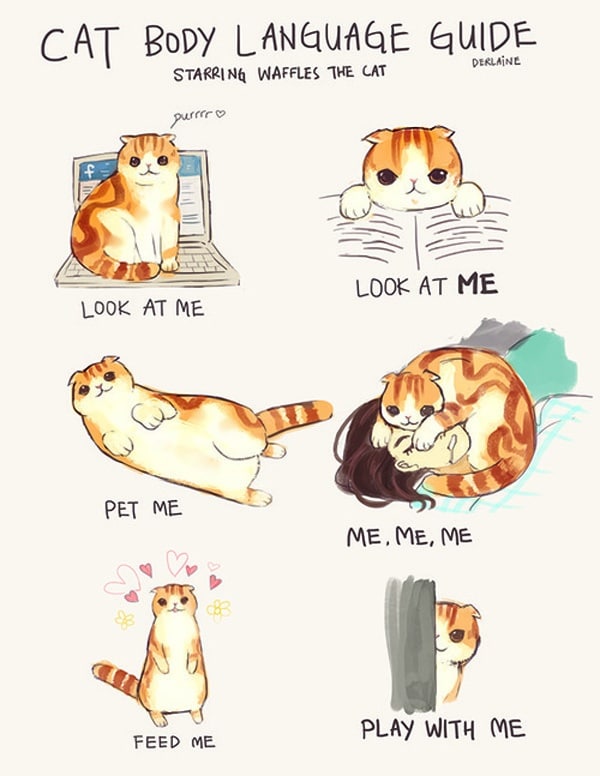 So, as you can see, Waffles is very much very adorable, and kitten poop on anyone who called him ugly.
Images via Waffles' Tumblr — go check it out!
Laugh with us:
About Liz Acosta: Catster's former Cuteness Correspondent, Liz still manages the site's daily "Awws," only now she also wrangles Catster's social media. That's why she wants you to follow us on Facebook, Twitter, and — her personal favorite — Instagram. See ya there!