---
Oh Grumpy Cat, oh Grumpy Cat, why are you so grumpy?
Ever since Grumpy Cat — whose real name is Tardar Sauce and whose real demeanor is actually rather sweet — hit Reddit, the frowny feline has been projected into Internet stardom. Blessed with a permanently upside down smile, Grumpy Cat's searing gaze of scorn inspires joy rather than fear, and her little face has endeared her to a legion of followers, who keep updated on the cat's scowl via her website, Twitter, Facebook, and Tumblr. Like any Internet celebrity meme, the cat has a family of handlers to ensure that the kitty is never in want of anything.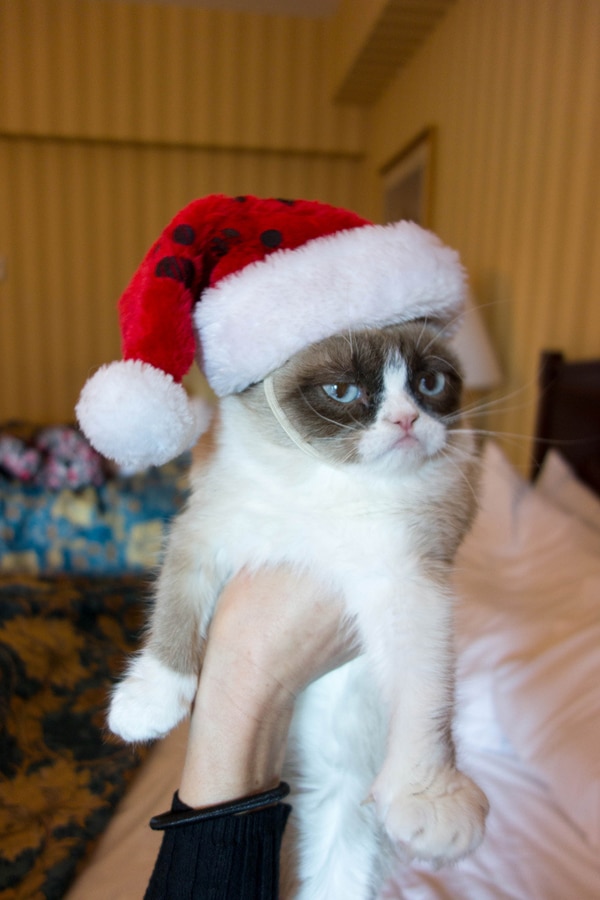 Laughing Squid recently visited with her royal grumpiness while the kitty was in New York for a round of interviews — including a spot on the Today show. Naturally, she had an entire hotel room to herself, with seven gold litter boxes stocked with the finest sand from the beaches of Hawaii.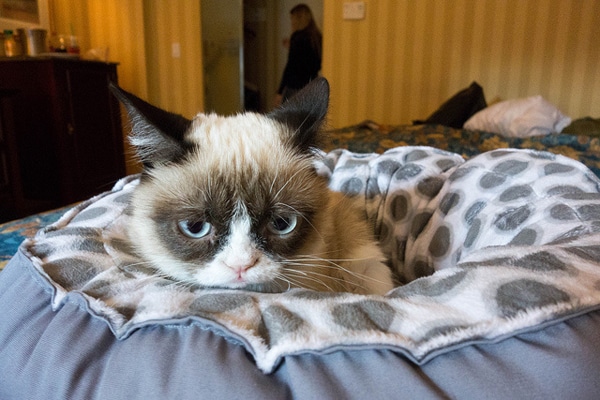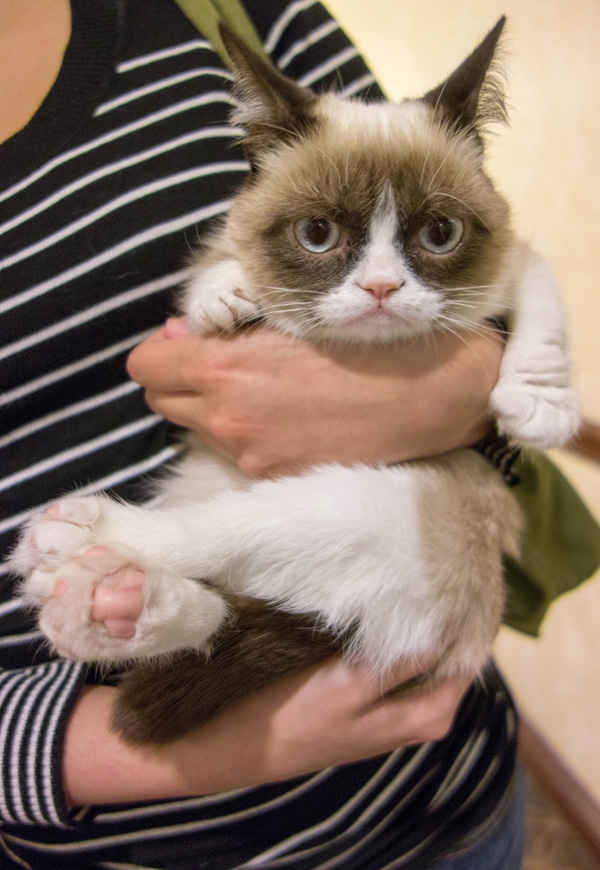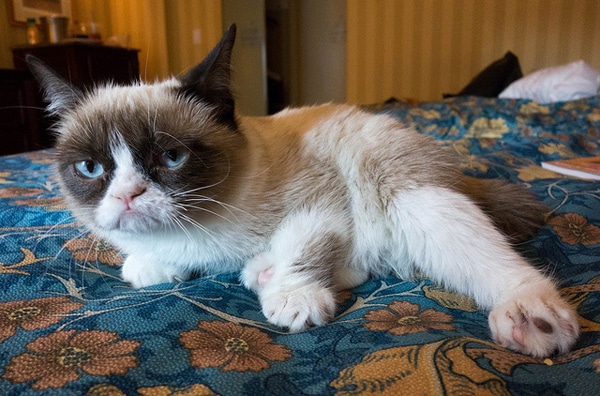 Asked what Grumpy Cat is most a little-less-than-grumpy about (because she never gets excited), she revealed that she's released a line of holiday greeting cards to demolish the holiday spirit with. Any Ebenezer Scrooges on your naughty list? Send them a lump of a coal and a frowning cat.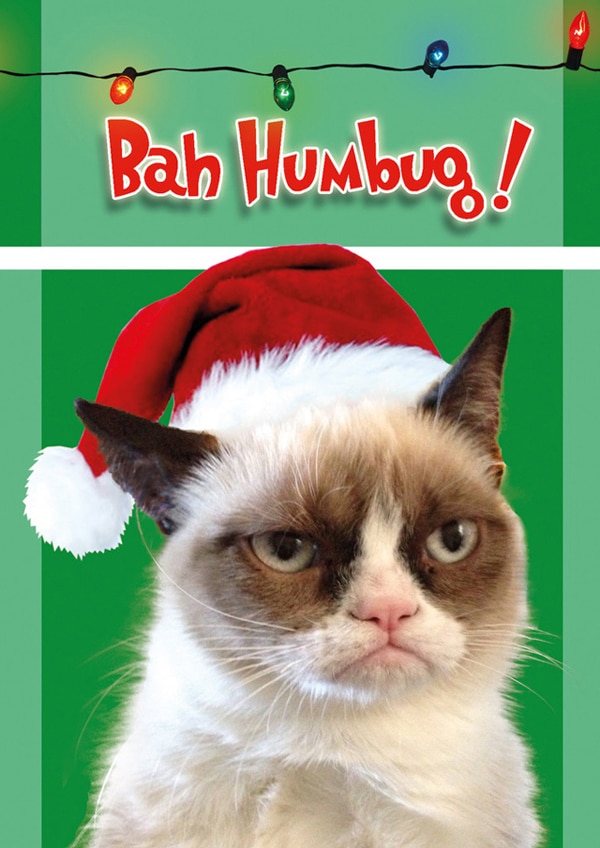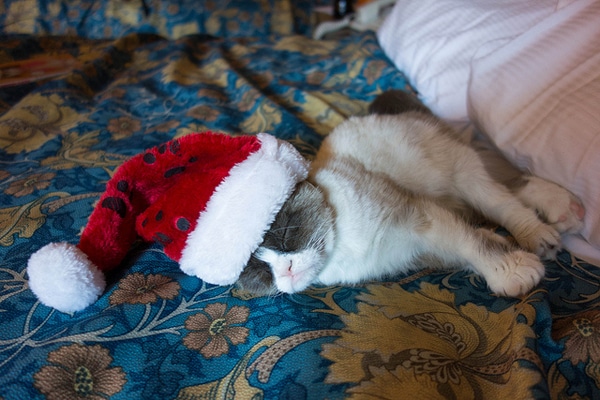 Via Laughing Squid, photos by Scott Beale