Can we talk about RuPaul's Drag Race for a minute, squirrel friends? It's down to the final three, and in true drag queen histrionics, they're milking the suspense for all it's worth. Who will be crowned America's Next Drag Superstar? Will it be the quirky Jinkx Monsoon, who has bravely fought the "comedy girl" stereotypes? Will it be the mono-moniker Alaska, who stomped her way to the top without a single Lip Sync for Her Life? Or will it be the snarky pageant princess Roxxxy Andrews, who's making a statement for all the thick girls out there?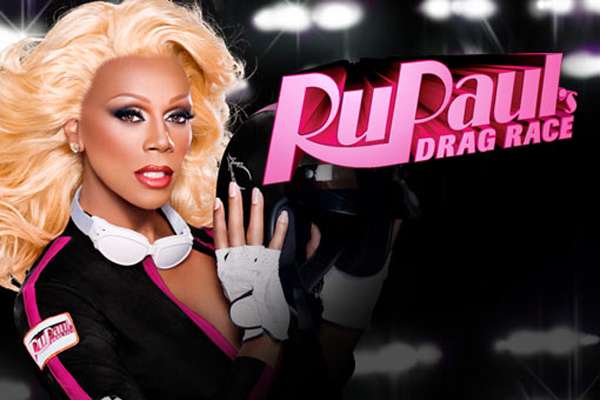 Alas, I won't tell you who I'm rooting for. (If Roxxxy Andrews wins I might unfollow RuPaul on Twitter.) (Just kidding — I'd never do that.)
But if Ru's gurrrls really wanna up their tuck, I'd recommend they study the original queens of fabulous. No, I'm not talking about Queen Elizabeth — I'm talking about the purveyors of taste, the setters of trends, the rulers of the Internet. I'm talking about cats. Come on, when it comes to being catty, no one else has it covered (in luxurious fur) like a feline does.
Here are 10 cats "RuPaul's Drag Race" should be paying attention to:
1. Luna the Fashion Kitty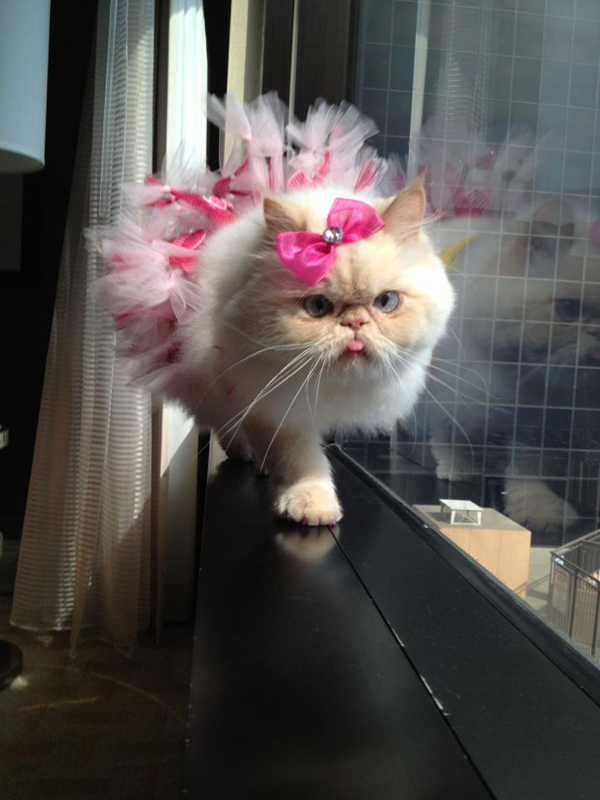 We don't need to say much about Luna, except that she knows how to give face, face, face! (And tongue, tongue, tongue!)
2. Cherry Pop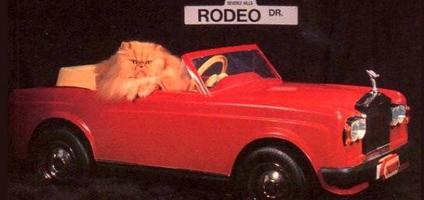 Before there was Luna there was Cherry Pop, the original '80s glam pussy. Look at her! She has a tiny fake car and a tiny fake Rodeo Dr. sign! Fake it till ya make it, honey.
3. The "Oh girl, hold on" cat meme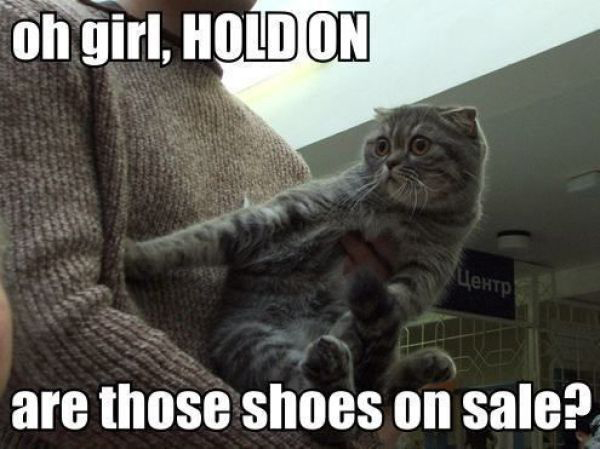 Let's get some shoes. Let's take this cat with us. Rumor has it Oh Girl Cat can detect a 70-percent off shoe sale from 10 miles away.
4. Catsparella's Charlie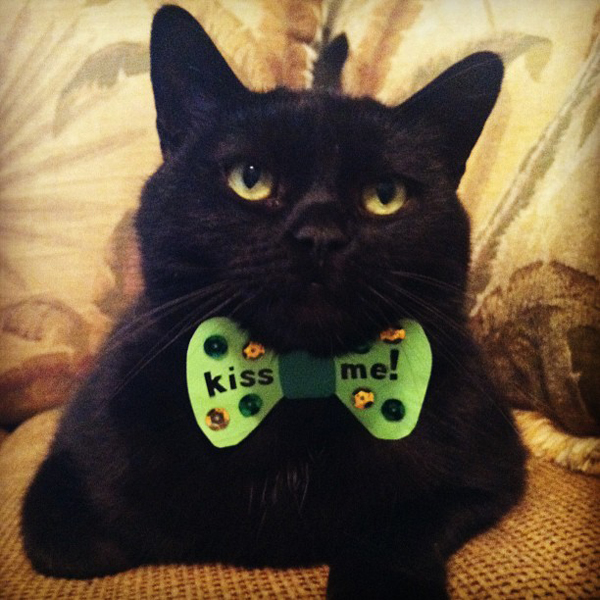 Catsparella's Stephanie Harwin is responsible for all our feline chic around here. But you know what they say — behind every fashionista is a feline, and Charlie was musing for Harwin long before Choupette was whispering into Daddy Karl's ear.
5. Sukki, the up and coming starlet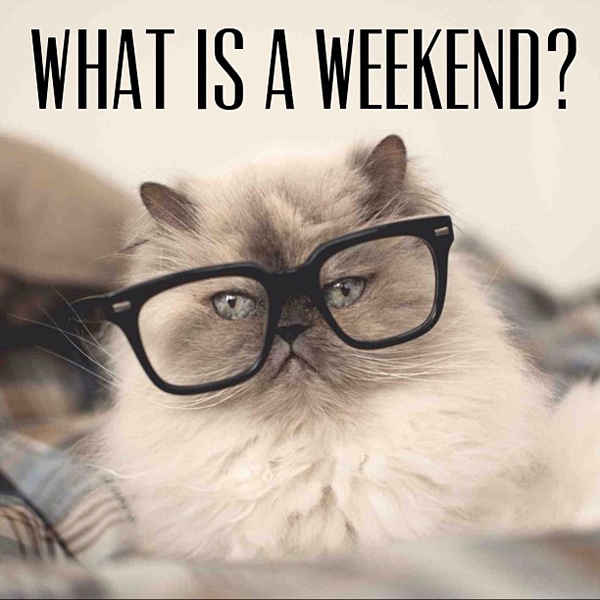 This is Sukki. You don't know her yet, but you will. Maybe. Look, this is hard work. Sukki lives in West Los Angeles. She lives in such luxurious decadence that she doesn't even know what a weekend is … because she doesn't work a nine to five the way the rest of us peons do.
6. Chester Smooshyface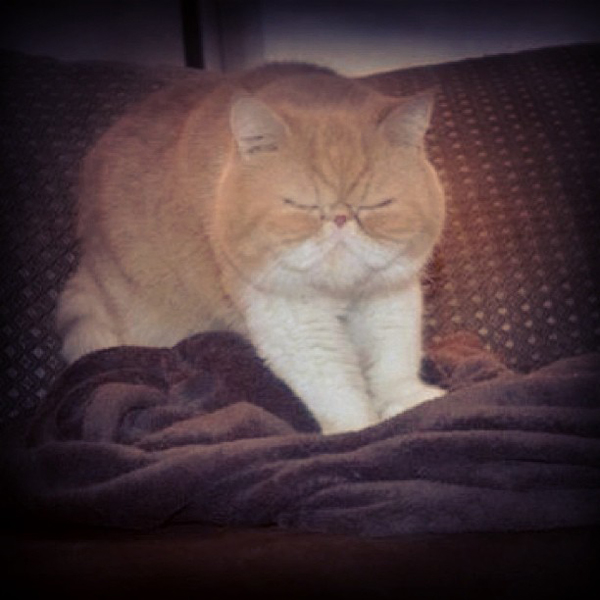 This is a look that says, "Treat yourself!" Treat yourself to that catnip, that sun puddle, that indulgent self-grooming session.
7. Pusheen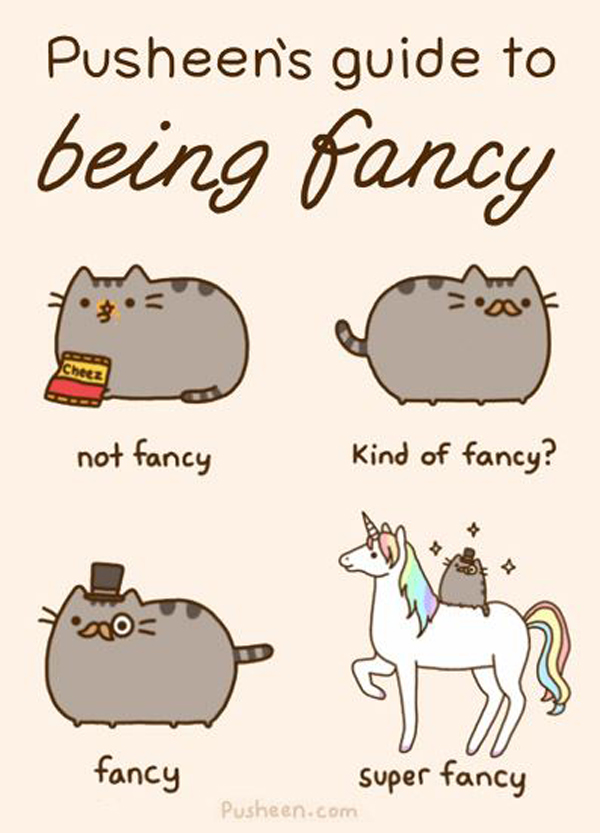 Pusheen is so fancy she wrote a guide to being fancy. Get that unicorn. Ride that rainbow. Anything is possible when you're a cartoon!
8. This random cat I found on Flickr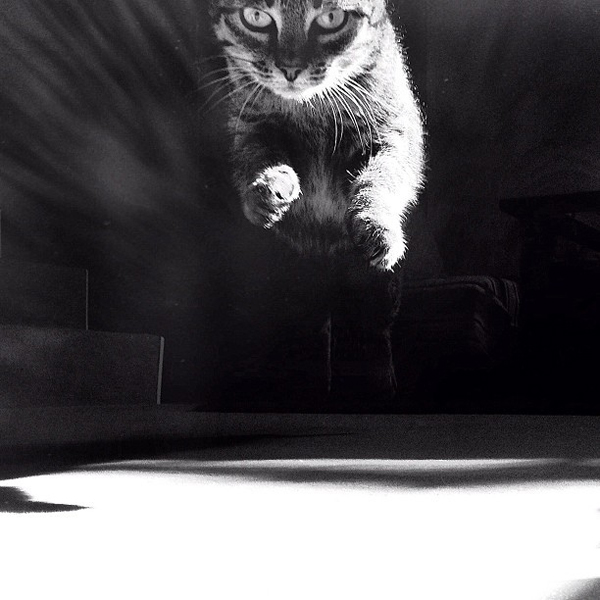 Look at this cat. Just look at it. Her fabulousness is literally lifting her from the ground.
9. Pudge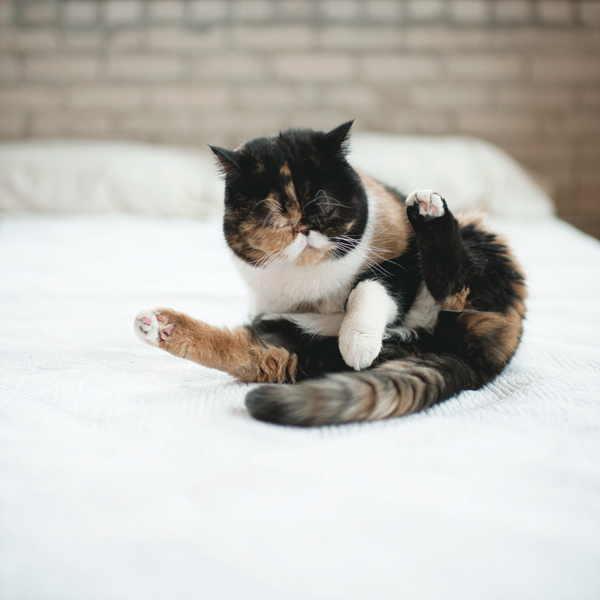 Is this not the look of total blissful indulgence? That's a trick question — it is the look of total blissful indulgence! Pudge is so pretty her human friend gives us daily photos of her and she is flaw-free in every single one of them.
10. This cat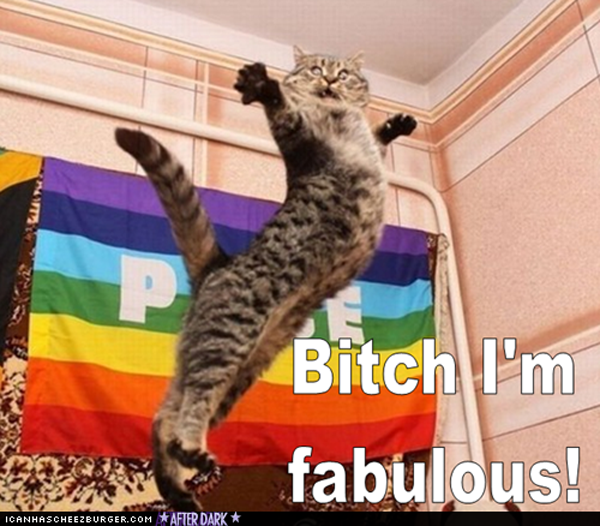 I mean — yeah. Whenever someone gets jealous of your boogie, just say this to yourself. It's actually a magic spell that makes your haters vanish.
Check out some of the other fabulous things cats on Catster do:
Photo: Fancy Ragdoll kitten by Shutterstock.com