---
Know what's the best thing about the holidays? People coming together to celebrate and help one another out — human and animal alike. Even if money is tight, you can still give your time to your favorite local charity, and that's probably the most precious gift of all.
It's also been the year of adorable cats — and Lil Bub is no exception. The angelic kitten, who has been dubbed as "otherworldly," somehow brought the sarcastic, cynical folks over at Vice down to their knees, and there's even a documentary and show in the works. Know why? Because Lil Bub is made of rainbows and the laughter of babies and freshly fallen snow. One look at her face and you're instantly at peace.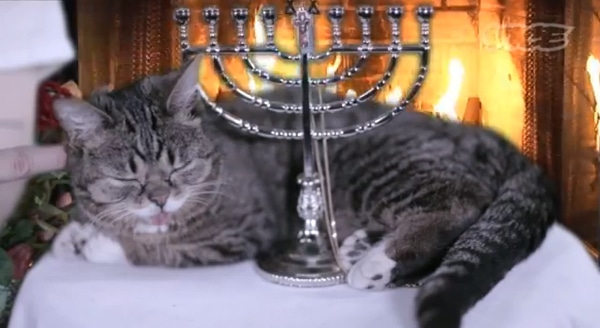 Lil Bub's calming powers are so great, that she even got rock star Andrew WK to take a moment from PARTYING to sit down and deliver a heartfelt — albeit strange — holiday message of giving.
Andrew WK — in his own special, weird way — asks folks, on Lil Bub's behalf, to donate to your local animal shelter this holiday season. And you should, because giving feels good and because Lil Bub asked you to — and you wouldn't want to make Lil Bub sad, would you? Can you imagine Lil Bub sad? Heartbreaking!
Photo via Lil Bub's Tumblr