No one likes to be alone for the holidays. For me it's mostly because my apartment gets very cold in the wintertime and there's nothing like another body in bed to help keep you warm while saving on your heating bill. So yeah, being alone during the holidays kind of sucks because: cold.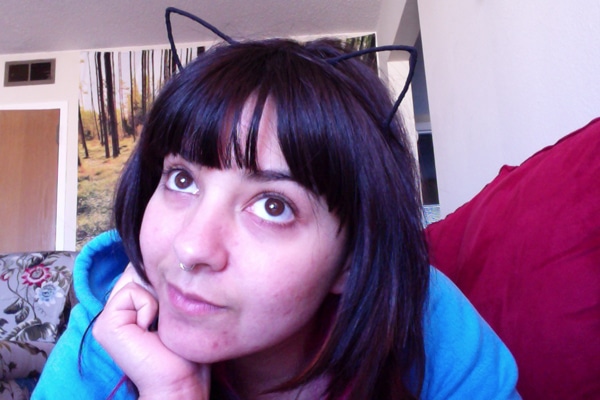 So I'm revamping my OkCupid profile in the hopes I can find someone to share my bed with during these chilly days and nights. As I was doing so, I came across these cats of OkCupid. I have terrible dating instincts (which is why I often have to go to Reddit for help), so tell me: Would you go on a date with any of these cats?
What about this cat? I've always wanted to date someone in power and this cat rules the world. Do you think we're a match?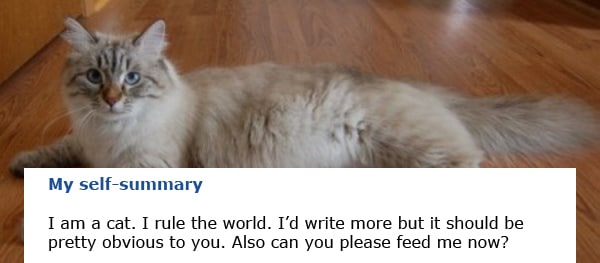 I think I probably need someone who can feed herself. What about this candidate?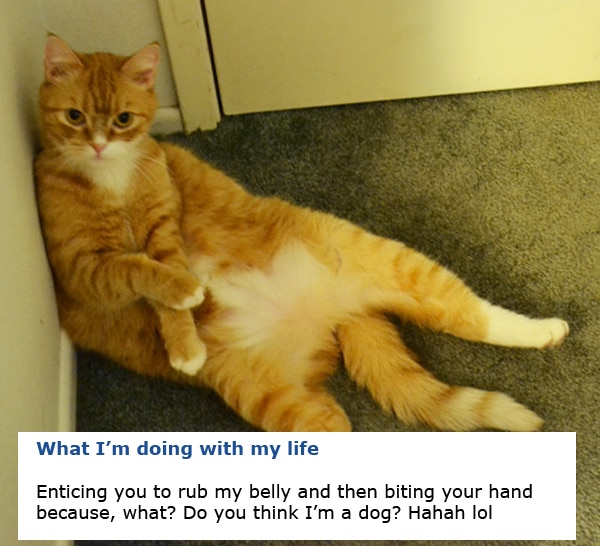 Very cute, but I don't like playing games like that!
Apparently this cat and I have an 80 percent match rate …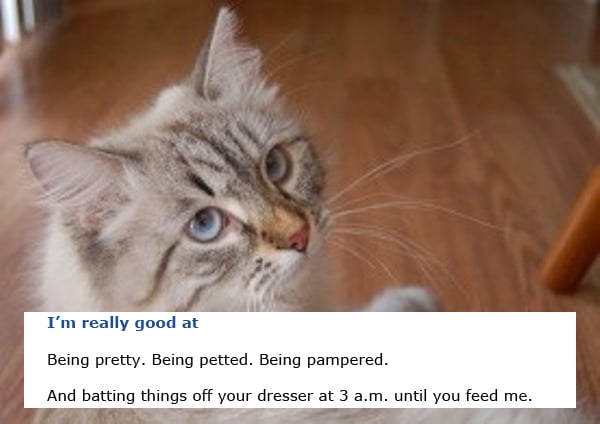 But I'm not really a morning person.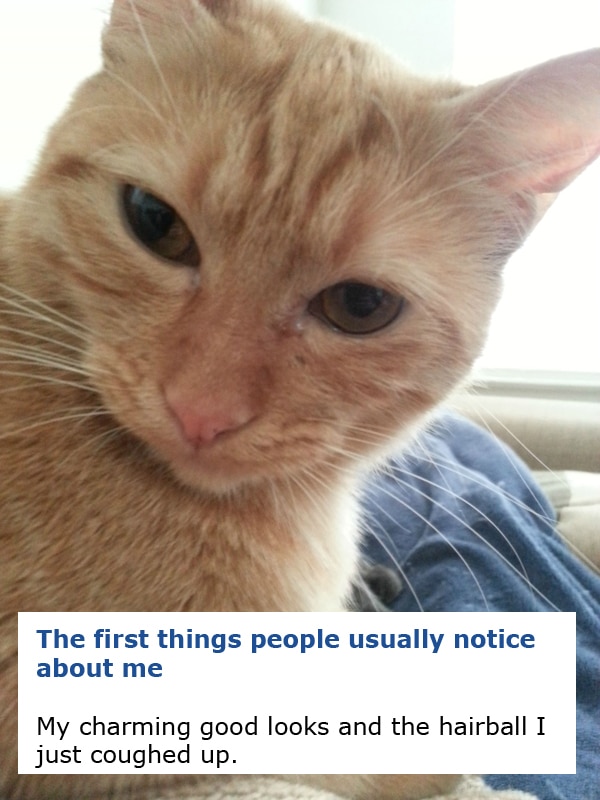 Well I guess we have something in common ?
But I'm not feeling it. After all, I have carpeting at home, and it's tough getting hairballs out of that.
Maybe this cat?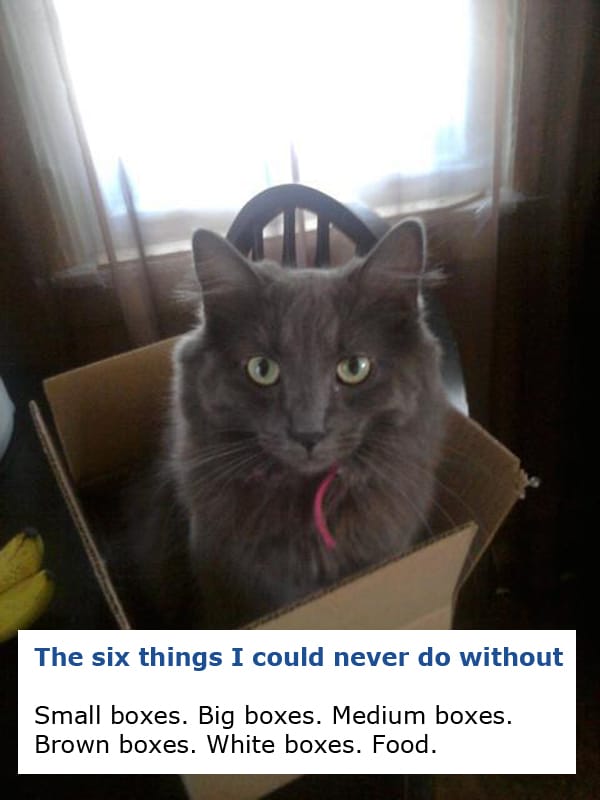 Maybe not.
Okay, I'm getting desperate here people!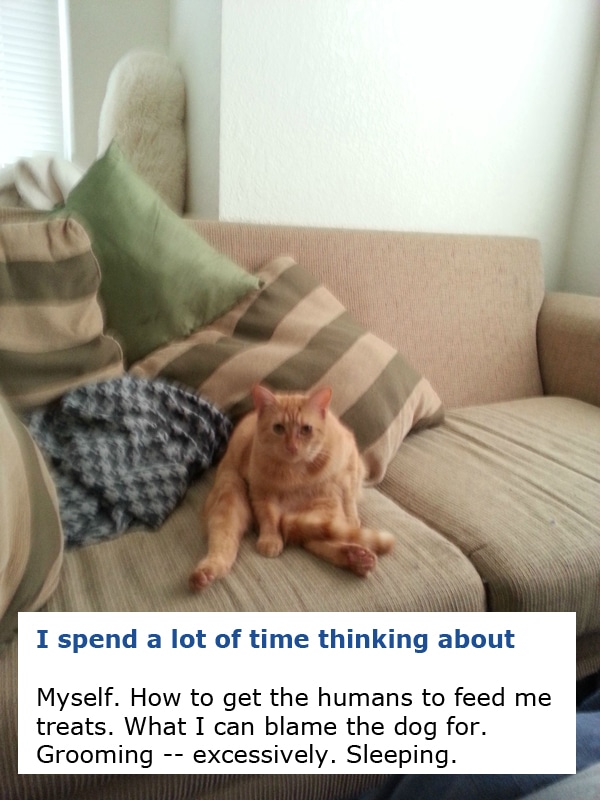 Ah! No!
How about … ?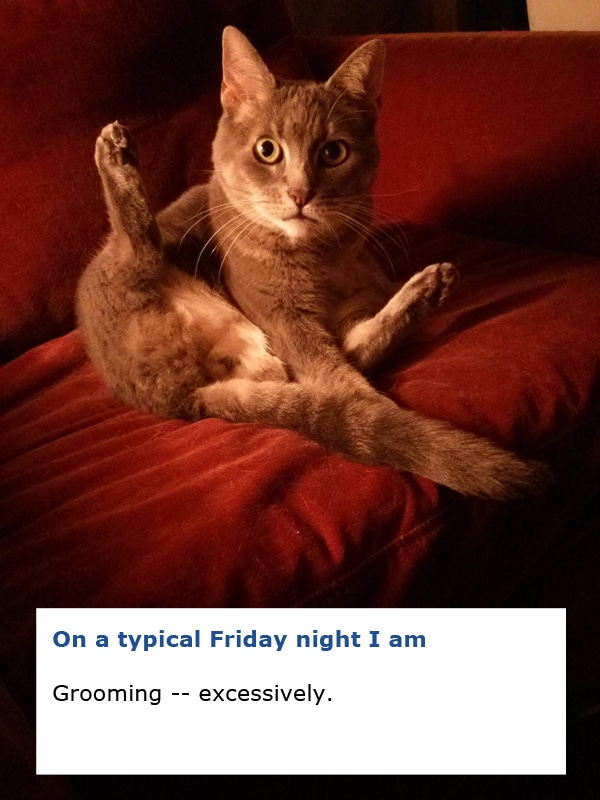 Sounds a lot like my Friday nights …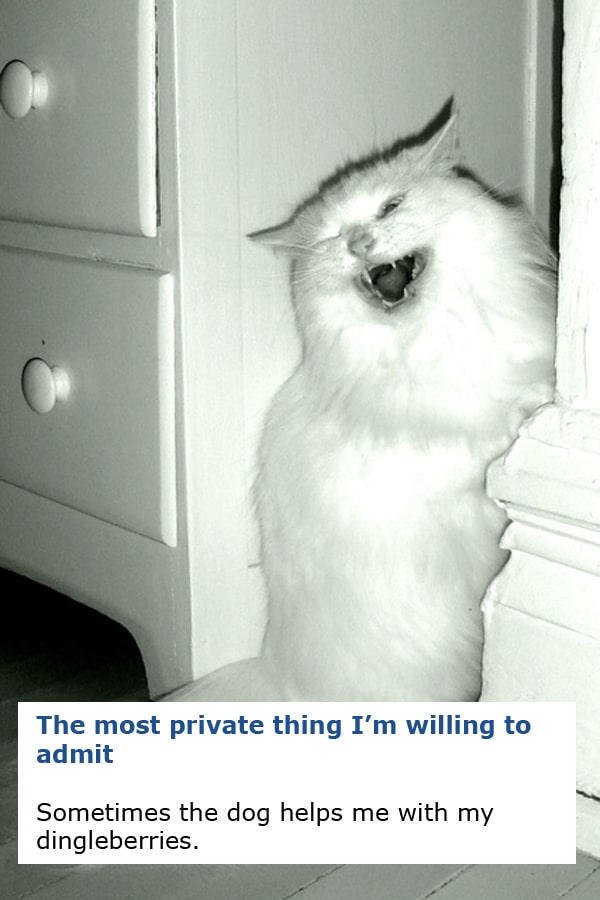 Nope.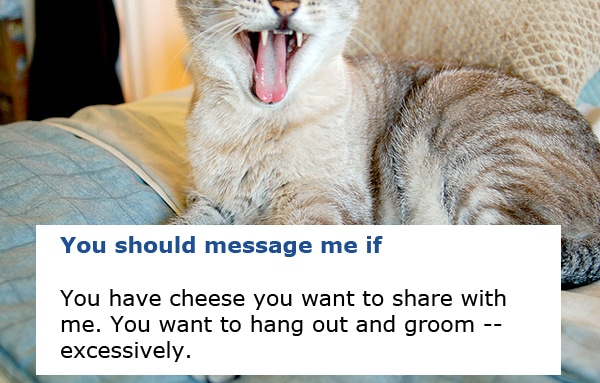 No, I don't want to share my cheese.
What would your cat's dating profile say? Let us know in the comments!
Top photo by Anna
Read more funny stuff on Catster:
About Liz Acosta: Catster's former Cuteness Correspondent, Liz still manages the site's daily "Awws," only now she also wrangles Catster's social media. That's why she wants you to follow us on Facebook, Twitter, and — her personal favorite — Instagram. See ya there!