---
Deriving a name from the ancient art of, um, sensuality, catmaSutra is a playful series of cat-themed paintings based on artist Paul Koh's own kitties, Halo and Angel. Fond of illustration and drawing since he was a kid and surrounded by cats as he grew up, it's only natural that the two should find themselves merged.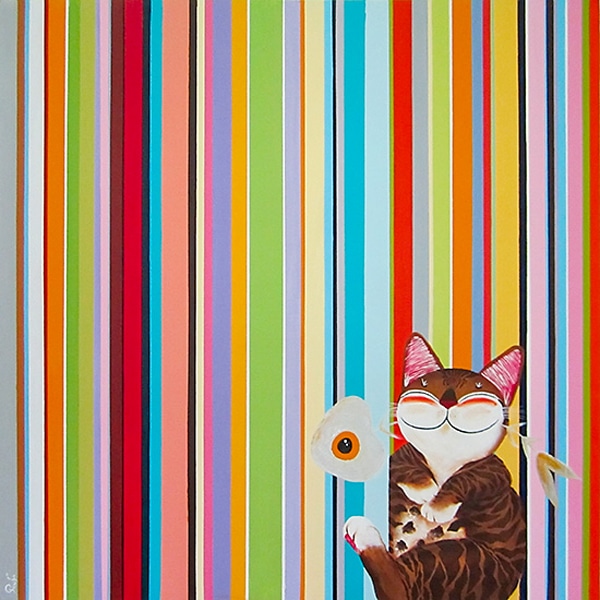 Koh's catmaSutra series features a grinning cat character whose wide smile and contentedly shut eyes embodies a "deep-seated childhood innocence cum devil-may-care bravado," which permeates all his catmaSutra art. Yup — that sounds like the perfect description of a cat to us!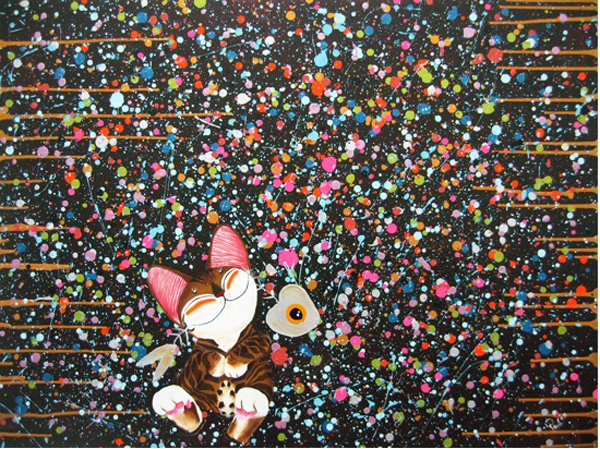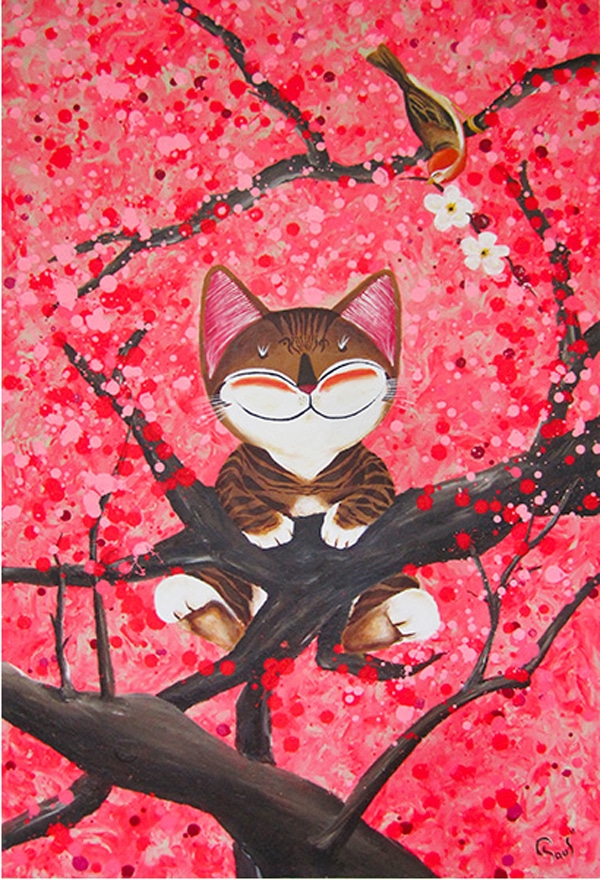 The happy catmaSutra cat can be found traipsing through a variety of creative landscapes — and the kitty even makes cultural references by appearing alongside Andy Warhol-esque illustrations of classic icons such as Audrey Hepburn and Marilyn Monroe. Quirky, mischievous, sometimes irreverent but ultimately gentle and fun, catmaSutra cat is a symbol of life as only the cat can see it: never-ending possibilities for a good time.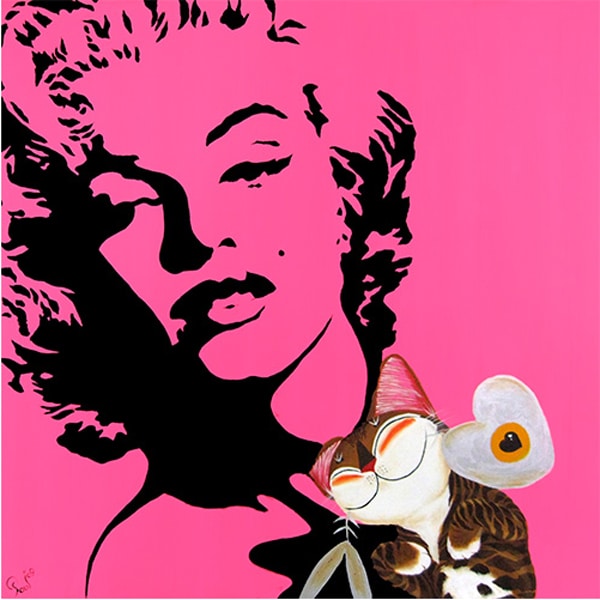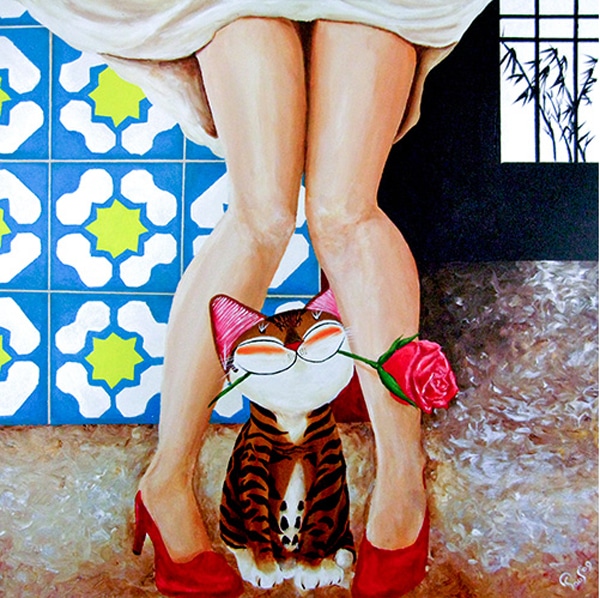 Koh's work has been displayed in a variety of galleries and exhibits, and his paintings are available as a variety of household accessories.
You can even have a catmaSutra-styled painting of your own pet commissioned.
To check out more of Paul Koh's work, click here.
Images via catmaSutra.com