It's been quite a week for poor Rock. A neighborhood bully piece-of-concrete won't stop intimidating him through the window. If Rock didn't feel a little sorry for the big chunk, he'd totally take him on. Well, probably. Mom's dating a new guy, which totally cuts into Rock's social life. He worries he'll never get to the park to see his stone friends again.
He tries to amuse himself by proposing a hobby, but cheapskate Mom shuts that down right away. What's a rock to do when his only entertainment is conversing with a piece of driftwood who's a complete gossip? And to make things worse, the cat won't stop licking him. Sometimes it's hard to be a rock.
Here are some of the highlights — and lowlights — of the past few days in Rock's world.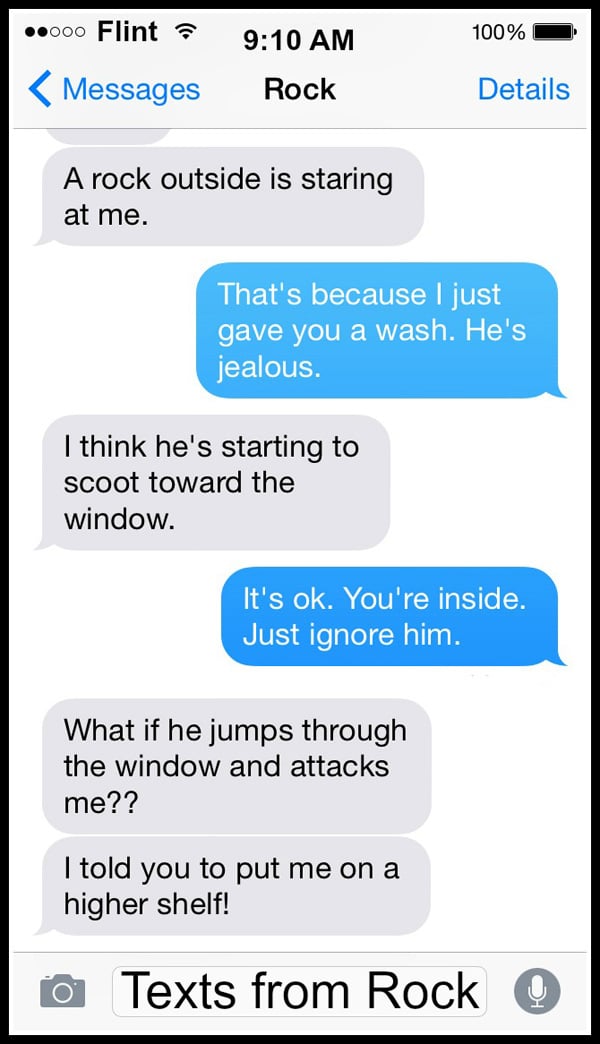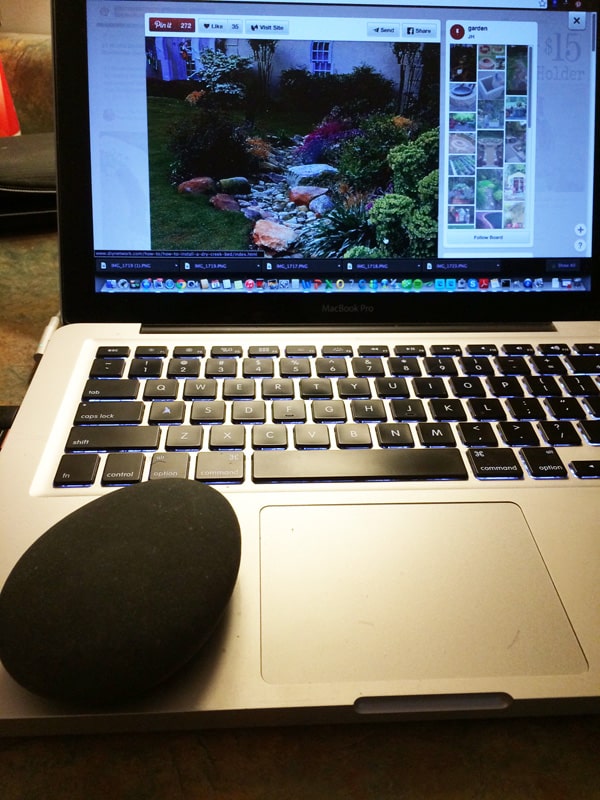 Rock peruses Pinterest for landscaping ideas.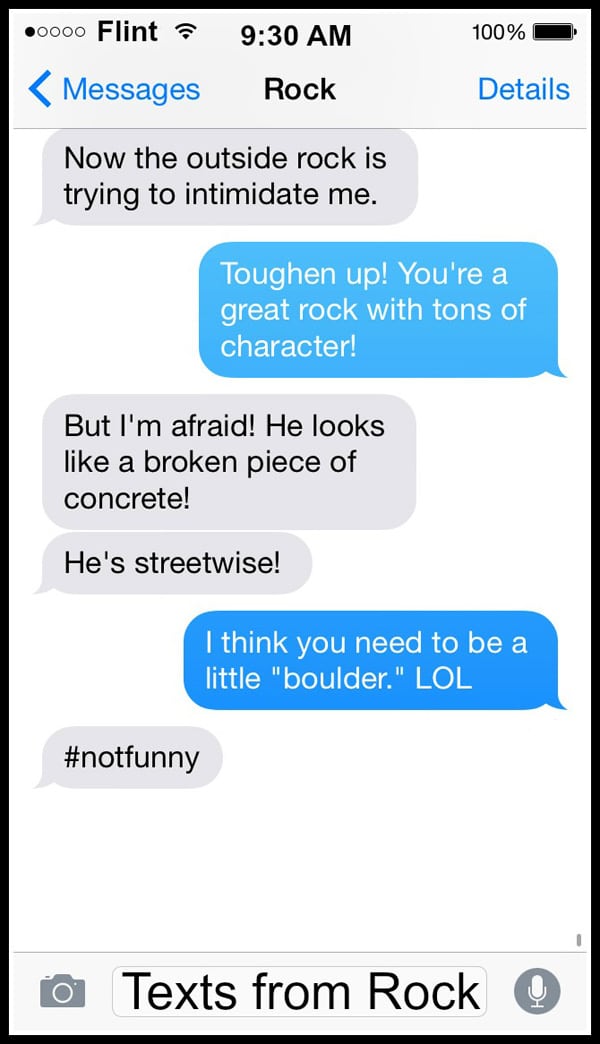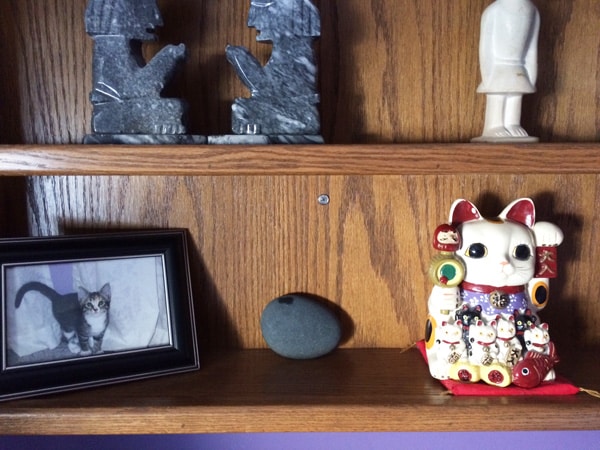 "I need to be on a higher shelf. I feel unsafe."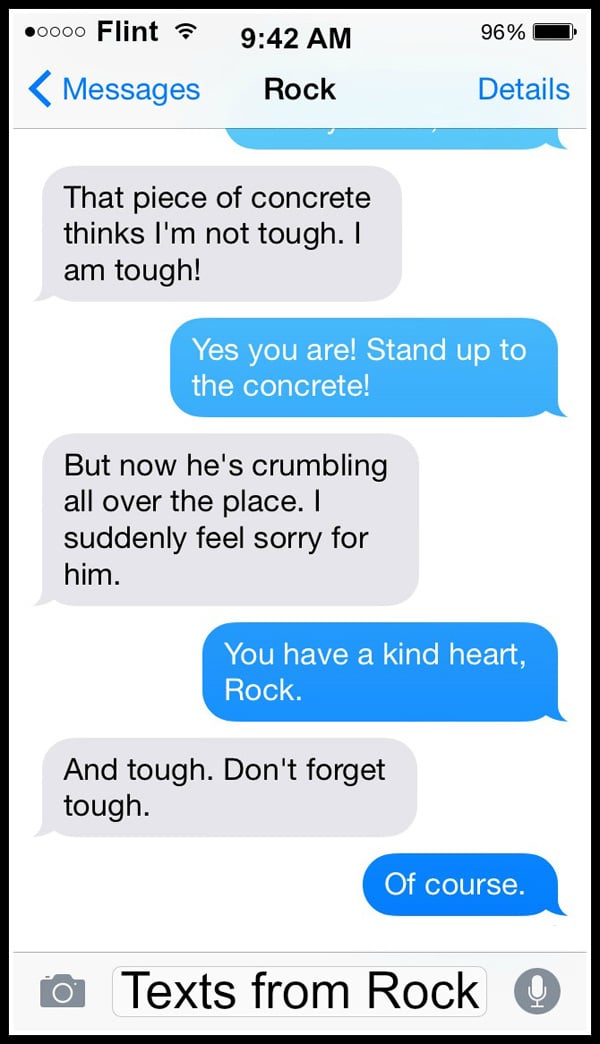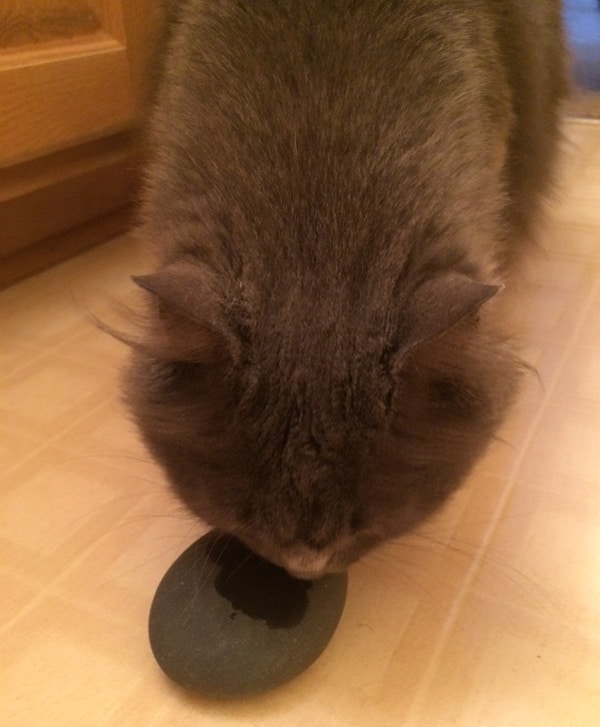 "Stop licking me! Gross!"
Read more about pet rocks on Rockster:
About the Author: Angie Bailey is an eternal optimist with an adoration of all things silly. Loves pre-adolescent boy humor, puns, making up parody songs, thinking about cats doing people things and The Smiths. Writes Catladyland, a cat humor blog (now a book), Texts from Mittens (originated right here on Catster) and authored whiskerslist: the kitty classifieds, a silly book about cats wheeling and dealing online. Partner in a production company and writes and acts in comedy web series that features sketches and mockumentaries. Mother to two humans and three cats, all of which want her to make them food.