Not Found
The requested URL /org8882.txt was not found on this server.
Additionally, a 404 Not Found error was encountered while trying to use an ErrorDocument to handle the request.
---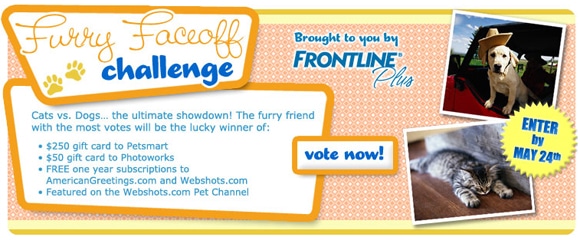 Calling all cats! American Greetings and Frontline Plus are sponsoring a Furry Face-Off between CATS and DOGS! The furry friend with the most votes wins:
A $250 Petsmart gift card
A $50 Photoworks gift card
Free 1-yr subscription to Webshots and AmericanGreetings.com
AND the winner will be featured on the Webshots.com Pet Channel.
Check it out! Enter your winning photo, or vote for the cats!

*/